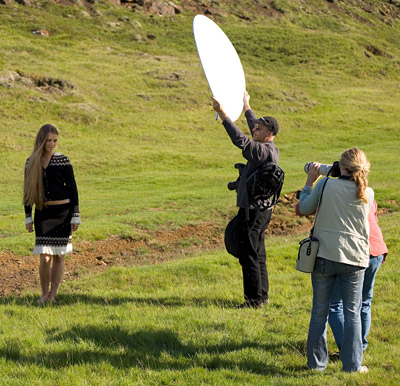 Setting up a model shoot can be easier than you think. In this podcast, I interview Maggie Hallahan as she describes how she put together the model shoot in Iceland. We had our chat the morning before the event, so neither of us knew how it was going to turn out. By many accounts, it went quite well.
Listen to the Podcast
Now that I've piqued your curiosity, it's time to listen to today's audio show titled, "Setting Up a Model Shoot." You can download the podcast here (18 minutes).
Technorati Tags: digital photography, podcast, The Digital Story