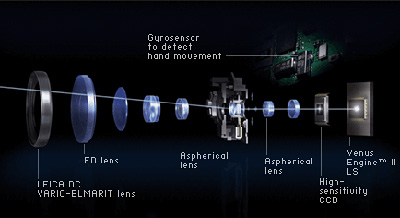 Image stabilization is one of those breakthrough technologies that truly helps photographers take better pictures. Some camera companies, such as Panasonic with their MEGA O.I.S. system, are incorporating image stabilization in every camera in their line up.
This week's podcast takes a look at the different types of image stabilization so you can decide which is the best implementation for your type of photography. Whether its optical based, sensor based, or just raising the ISO, we'll get to what's shakin' in the world of stabilization.
Monthly Photo Assignment
I also discuss this month's photo assignment, Window to the Soul. You can read more about how to submit on our Submissions page.
Listen to the Podcast
Now that I've piqued your curiosity, it's time to listen to today's audio show titled, "Image Stabilization." You can download the podcast here (28 minutes). You can also subscribe to the podcast in iTunes
Technorati Tags: digital photography, podcast, The Digital Story
---
Sponsor Notes...
Add Magic to Your Slideshows -- FotoMagico presentations are so amazing that your audience will be asking how you did it.