This week on The Digital Story Photography Podcast: 5 Photo Tips from the Eastern Sierra, A Handy Portrait Technique, A Tempting Leica - all of this and more on today's show with Derrick Story.
Weekly Update - "Leica Q (Typ 116) is a 24MP full frame compact camera with fixed 28mm f/1.7 lens". Imaging-Resource reports: "Leica announced the Leica Q (Typ 116), a fixed lens compact camera that packs a 24-megapixel full-frame sensor and 28mm f/1.7 lens into a compact frame.
Despite its small size and much more wallet-friendly price, the Leica Q (Typ 116) still dons the German manufacturer's signature red dot and rigorous build quality, brought over from Leica's M-series digital rangefinders.
To coincide with the release of the Q (Typ 116) camera, Leica has developed a camera-specific iOSapp that will let you remotely control camera settings.The Leica Q is available starting today for $4,250. As with all Leica cameras, the Q (Typ 116) comes with a free copy of Adobe Lightroom 6."
In other news... "LensProToGo Suffers Theft of Estimated $500K in Gear" Stoppers reports: "An early estimated $500,000 worth of mostly Nikon, Canon and Sony equipment was taken out through a hole made in the drywall and smashed windows. The thieves gained access through a storage closet and then cut through an interior wall into the shipping department. LensProToGo's Facebook page commented this was likely to avoid motion detectors. Thankfully nobody was hurt."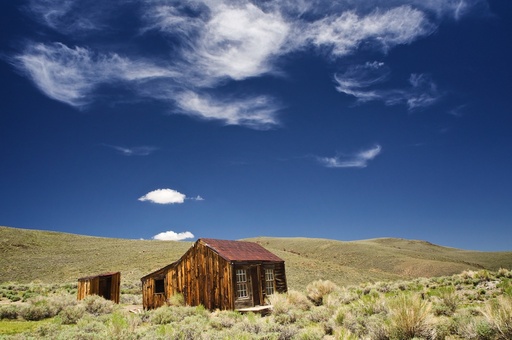 Story #1 - "5 Photo Tips from the Eastern Sierra" -
Talk to Strangers
Unlike urban life where we generally avoid contact with strangers, just the opposite is helpful in rural areas. Just over the last week, I learned of a handful of new spots to visit that are off the beaten track. Each one of them the result to talking to someone I didn't previously know.

Know your physical limits
Traveling puts a strain on the body, and visiting high altitude locations even more so. Be honest with yourself about how far you should push your body while on the road. Yes, great shots are important. But good health should top the list.
Work in Pairs
Many remote locations don't have cell phone coverage. We forget that because we're so used to having it everywhere. So it's important to travel with a photo buddy to assist you if something goes awry. Plus it's fun.

Tripods are still relevant
Street shooters don't need them often, but working in the great outdoors demands a tripod now and again. Long exposures, HDRs, high quality panos, and twilight shooting all need a good set of sticks. At least put them in the trunk of the car so they're accessible on the road.

Practice first with Neutral Density Filters
Since we don't use ND filters that often in our daily shooting, we might not be aware of the color shift surprises they might present during a shoot. Don't trust that spectacular waterfall shot to an untested ND filter.

Review your images each night
Bring a laptop or tablet to review your pictures each night. We can't trust those tiny 3" LCDs for an accurate rendering of a day's work. If you or your camera is doing something wrong, you need to know while you're still on the road so you can correct the problem.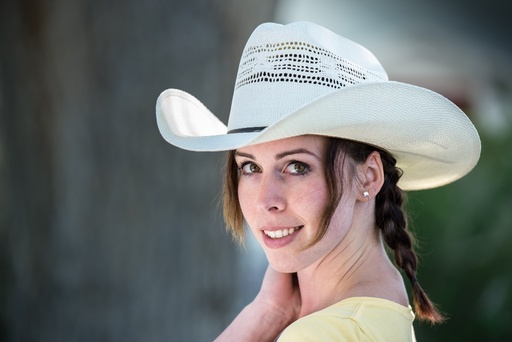 Leah Gerber photographed by Gary Angelo at the TDS Eastern Sierra Photo Workshop.
Story #2 - "Portrait Tip - Have the Model Hold the Reflector"
We don't always have an extra set of hands to hold a reflector for us, but don't rule out the model helping out. You can capture great head and shoulder portraits with the model holding your reflector at waist level and bouncing light up into his/her face. Continue to have them pose, twist, and shift weight from one foot to another. You'll be surprised at how good these images look.
Story #3 - From the Screening Room - iMovie 10.0.2 Essential Training with Garrick Chow. iMovie is a highly capable video editor, and you can't beat the price. Learn how to tap its full potential with Garrick.
You can watch Garrick in action by visiting the TDS Screening Room at lynda.com. While you're there, you can start your 7 day free trial to watch all of Garrick's movies, plus every other title in the library (including over 20 by yours truly).
Virtual Camera Club News
Moving from Aperture to Photos or Lightroom - August 7-8 - Now that Aperture will no longer be developed, many photographers are contemplating their next move. In this software workshop, we'll explore the two leading contenders: Photos (part of the Yosemite Update) and Adobe Lightroom. By the time we conclude, you'll have a much clearer idea about your photo management future. Two full days plus breakfast and lunch - all included for just $495.
Show Off with SizzlPix
Do you want to blow away friends and family with your photography? Then hang a 5k Ultra High Definition SizzlPix on the wall at home. You won't believe the comments.
Give it a try. They'll send Digital Story listeners and readers a free mini-proof before production; just put "proof first, TDS" in the comment space on the SizzlPix order page.
Red River Paper Discounts
Did you know that Red River Paper has a Discounts and Clearance page? Ink, paper, greeting card stock, all at big savings.
Thanks to everyone who recently reviewed the TDS Podcast in iTunes!
BTW: If you're ordering through B&H or Amazon, please click on the respective ad tile under the Products header in the box half way down the 2nd column on thedigitalstory.com. That helps support the site.
Download the Show - MP3 Version
In addition to subscribing in iTunes, you can also download the podcast file here (30 minutes - MP3 version). You can support this podcast by purchasing the TDS iPhone App for only $2.99 from the Apple App Store.
More Ways to Participate
Want to share photos and talk with other members in our virtual camera club? Check out our Flickr Public Group. And from those images, I choose the TDS Member Photo of the Day.
Podcast Sponsors
lynda.com - Learn lighting, portraiture, Photoshop skills, and more from expert-taught videos at lynda.com/thedigitalstory.
Red River Paper -- Keep up with the world of inkjet printing, and win free paper, by liking Red River Paper on Facebook.
SizzlPix! - New 5k Ultra High Definition SizzlPix output for your photography. You've never seen your imagery look so good. SizzlPix.com.
Want to Comment on this Post?
You can share your thoughts at the TDS Facebook page, where I'll post this story for discussion.