This week on The Digital Story podcast: New Photography Workshops for 2014; The Nimbleosity Report -- Has the Canon G-Series run its course? From the Photo Help Desk -- Which New MacBook Pro Laptop is Best for Photographers? All of this and more on today's show with Derrick Story.
Story #1 - New Workshops for the Coming Year - I've been working on the 2014 workshop season for a while now, and I think I have a very tempting line up.
High School Senior Portraits, Inside and Out - Feb.
Fine Art Photography - HDR and B&W - March
San Francisco Street Photography - May
Sonoma Coast Workshop - August
Fall Color with Safari West - Oct.
I talk about these events in the first segment of today's podcast.
Story #2 - Nimbleosity report on the Canon PowerShot G16 - Has the G Series run its course? I cut my teeth on digital photography with the Canon G1 and G2 cameras. I still have them. But as I've compared the latest member of this family to the competition, I'm wondering if the G Series has finally run out of gas. I go into detail in today's Nimbleosity Report.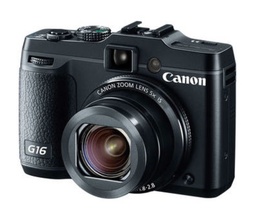 I compared the G16 to a direct competitor, the Fujifilm X20. The results were interesting.
They both weigh about the same. The X20 has the edge in image sharpness, sensor size, AF speed, and burst mode. The G16 has better spec for the LCD monitor, 240 fps video recording, and longer battery life. Plus the G16 includes built-in WiFi costs $50 less.
So is the G16 a worthy competitor? I answer in today's show. And don't forget to visit the official Nimble Photographer web site.
Story #3 - From the Photo Help Desk: Which of the new MacBook Pros are best for photographers? Now that Apple offers Retina Displays for both the 13" and 15" models, which is best for photographers?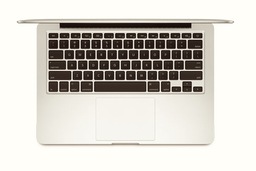 Three considerations: 1) Budget: 13" runs from #1,299 to $1,799 while the 15" runs from $1,999 to $2,599. 2) Portability: which laptop fits in your ideal carrying solution? 3) Applications you use: the $2,599 MBP has both Intel Iris Pro Graphics and NVIDIA GeForce GT 750M graphics card. The 13" has Intel Iris Graphics. Photoshop and Aperture can take advantage of GPU acceleration. Lightroom does not. I sort this out in the third segment of today's show.
If you have a question for the Photo Help Desk team, visit PhotoHelpDesk.com.
Chuck Jones is the winner of the Nimble Photographer T-Shirt giveaway. He wrote, "I think my favorite item in the store is the cap. All of the items look great, but I wear caps all the time and this one has a classic look to it." Thanks Chuck for your feedback, and I hope you enjoy the T-Shirt.
New Ad tiles on TDS. If you're going to purchase from Amazon of B%H Photo, please click on the respective ad tile for those suppliers, located in the second column on every page of TheDigitalStory.com.
And don't forget, I have an Aperture Workshop coming up on Nov. 16 and 17. Write me at derrick@thedigitalstory.com for more details.
Listen to the Podcast
In addition to subscribing in iTunes, you can also download the podcast file here (34 minutes). You can support this podcast by purchasing the TDS iPhone App for only $2.99 from the Apple App Store.
Monthly Photo Assignment
The October 2013 photo assignment is "My House is My Castle."
More Ways to Participate
Want to share photos and talk with other members in our virtual camera club? Check out our Flickr Public Group. And from those images, I choose the TDS Member Photo of the Day.
---
iPad for Digital Photographers
If you love mobile photography like I do, then you'll enjoy iPad for Digital Photographers
-- now available in print, Kindle, and iBooks versions.
Podcast Sponsors
Red River Paper -- Keep up with the world of inkjet printing, and win free paper, by liking Red River Paper on Facebook.
Make Your Photos Sizzle with Color! -- SizzlPix is like High Definition TV for your photography.
Need a New Photo Bag? Check out the Lowepro Specialty Store on The Digital Story and use discount code LP20 to save 20% at check out.
Want to Comment on this Post?
You can share your thoughts at the TDS Facebook page, where I'll post this story for discussion.