This is The Digital Story Podcast #649, August 21, 2018. Today's theme is "Inside Skylum - A Visit with Scott Bourne." I'm Derrick Story.
Opening Monologue
Skylum Software, creators of Luminar and Aurora HDR, has established its U.S. headquarters in Bellevue, WA. I stopped by on my way to New York for a visit with Scott Bourne, Alex Tsepko, and the rest of the Skylum team who were there for the grand opening of the new office. And I thought you might also enjoy a peek behind the curtain. That's the top story on today's TDS photography podcast.
Inside Skylum - A Visit with Scott Bourne
I've been a big fan of Luminar since day one. So much so, that I wanted to be a part of the Skylum team as they continue to evolve it and their other products.
Among my responsibilites, I'm the moderator for the Skylum Photography Public Group on Facebook, the redesign project for their marketplace, and developing new outreach initiatives for them.
To share with you some of the things that I've learned during my time of working with Skylum, I sat down with Scott Bourne, President, to talk about where we've come and where we're headed.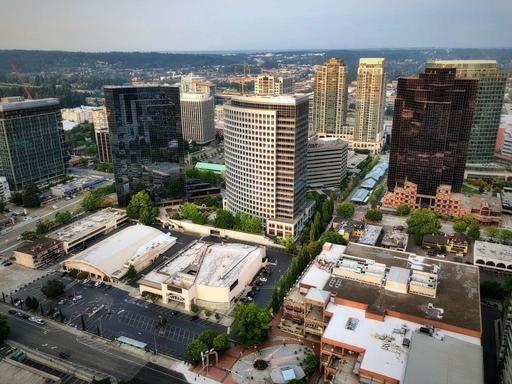 Bellevue, Washington. Photos by Derrick Story.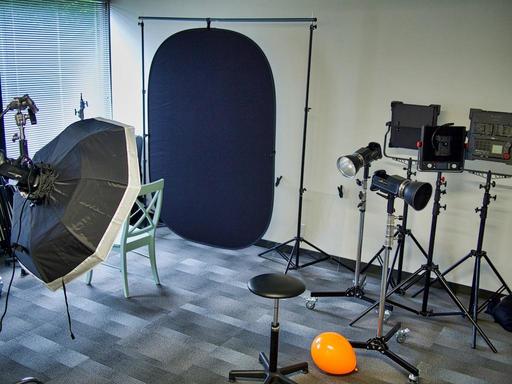 Skylum U.S. HQ Photo Studio.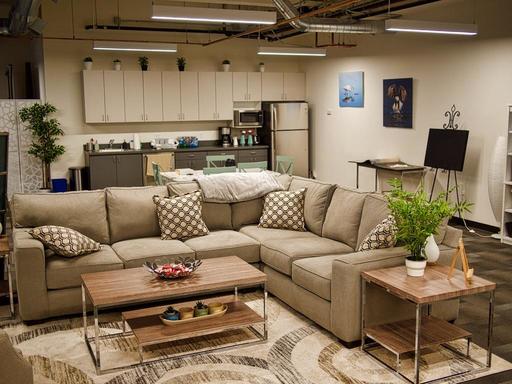 Team work area with break room in the background.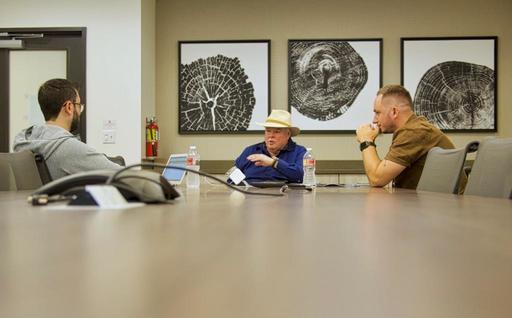 Scott Bourne, President (center), Alex Tsepko, CEO (right), and Scott M. Smedresman, lawyer (left).
Lexar Memory Cards are Coming Back from the Dead
Via Petapixel - "Back in June 2017, Micron announced that it would be discontinuing its entire Lexar removable storage business that included memory cards, readers, flash drives, storage drives, and more. A few months later, the Chinese company Longsys swooped in and acquired the brand. Longsys now says that Lexar will be returning from the grave.
Now a Longsys-owned business, Lexar announced this week that it's resuming full production of its products and will begin shipping to major retailers again this fall.
The product lineup will include memory cards, card readers, solid state drives (SSDs), and USB flash drives geared toward professional photographers and other creators.
You may recall a reference to this possibility back in June when I interviewed Wes Brewer, ProGrade CEO for the Fascinating ProGrade Digital Story.
Do You Have a Film Camera that Needs a Good Home?
Over the last year, I've received donations from TDS members who have film cameras that need a good home. What I do is inspect the items, repair and clean as I can, then list them in TheFilmCameraShop where I can find a good home for them. If you're interested in donating, please use the Contact Form on TheNimblePhotographer site. And thanks for you consideration!
Updates and Such
You can become a member of our Inner Circle by clicking on this link or by clicking on the Patreon tile that's on every page of The Digital Story.
B&H and Amazon tiles on www.thedigitalstory. If you click on them first, you're helping to support this podcast. And speaking of supporting this show, and big thanks to our Patreon Inner Circle members:
And finally, be sure to visit our friends at Red River Paper for all of your inkjet supply needs.
See you next week!
More Ways to Participate
Want to share photos and talk with other members in our virtual camera club? Check out our Flickr Public Group. And from those images, I choose the TDS Member Photo of the Day.
Podcast Sponsors
Red River Paper - Keep up with the world of inkjet printing, and win free paper, by liking Red River Paper on Facebook.
Portfoliobox - Create the site that your best images deserve by visiting Portfoliobox. And get a 20 percent discount by using our landing page!
The Nimbleosity Report
Do you want to keep up with the best content from The Digital Story and The Nimble Photographer? Sign up for The Nimbleosity Report, and receive highlights twice-a-month in a single page newsletter. Be a part of our community!
Want to Comment on this Post?
You can share your thoughts at the TDS Facebook page, where I'll post this story for discussion.