This is The Digital Story Podcast #694, July 2, 2019. Today's theme is "Are Your Cloud Storage Costs Out of Control?" I'm Derrick Story.
Opening Monologue
I had just completed a job in Adobe Lightroom when this notice flashed on my screen, "You've used your 20 GBs of storage. Would you like to upgrade your plan?" Where have I seen that before? Oh yeah, with every other service that I'm currently using. Then it dawned on me: "How much am I spending for online storage?" The answer is the topic of today's TDS Photography Podcast.
Are Your Cloud Storage Costs Out of Control?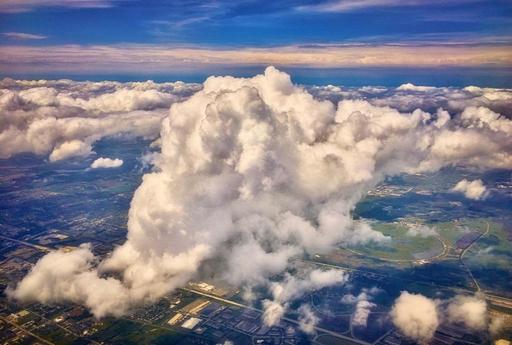 It's funny how I have thoughts in the back of my head that I don't act upon, until there's some sort of tipping point. In this case, that moment was when I ran out of space for my current Adobe Photography Plan that includes Lightroom, Photoshop, and 20 GBs of storage for $10 a month.
I had just been notified that my Dropbox plan would increase $20 a month upon renewal. And I had just ponied up for another year of Flickr Pro. Then there's Smugmug, Apple iCloud, and probably others that I can't even remember right now. How much am I spending on Cloud storage? Well, here's a breakdown.
Current Cloud Storage Costs per Year
$120 - Adobe Photography Plan - Includes 20 GBs of storage, plus access to Lightroom and Photoshop. Could upgrade ti 1 TB plan for $240 a year with a $60 discount for the first year.

$120 - Apple iCloud - Plan includes 2 TBs or storage for my photos and other files in the Apple ecosystem.

$120 - Dropbox - Just raised their rates and doubled our storage space. I will have another 2 TBs there if I renew.

$49 - Flickr Pro - Unlimited photo storage, ad free browsing, and access to all of Flickr's services.

$72 - Smugmug account - I'm not really sure of the storage limitations here. But to this point, I haven't received any additional notices.

$83 - Portfoliobox Pro - 1000 images and unlimited pages, plus custom domain and publishing platform.
If I renew all of these plans, my total will be $564 a year, breaking down to $47 a month. Now keep in mind, this doesn't include web site fees, domain name renewals, Internet costs, mobile phone subscriptions, etc.
Upcoming Nimble Interview - Filmmaker Joanna James
Joanna is a filmmaker and directed the movie, "A Fine Line." In her interview, she takes us behind the scenes of independent filmmaking. It's an interview you don't want to miss. Look for it later this week.
To ensure that you don't miss any of the podcasts, I recommend that you subscribe to The Nimble Photographer Podcast on Apple Podcast, Stitcher, Google Play, or where every you tune in.
How Mirrorless Cameras Are Changing the Game for Photojournalists
You can read the entire article here. Here are some of my favorite passages:
One of the best features of mirrorless cameras is their ability to shoot totally silently thanks to the lack of a mechanical mirror. That feature turned out to be a great boon to a photojournalist at the recent Democratic debate, allowing him to shoot in a position where others couldn't.
The Sony a9 is known for its electronic shutter with fast readout and no viewfinder blackout, which allows photographers to shoot in complete silence. For New York Times photographer Doug Mills, that became a great advantage at the recent Democratic debate.
It turns out that the sound of the DSLRs used by other photojournalists was picked up by the broadcast microphones, leading NBC to tell them to only shoot during audience applause. When Mills was brought to the side of the stage for his turn, he was told he couldn't shoot, but he quickly explained that his camera didn't make any noise, leading the NBC tech to remark that such cameras should be standard for all photojournalists.
If you've ever listened to any live political event, you've probably heard the constant clatter of DSLRs, so surely, an eventual migration to mirrorless cameras would be beneficial in that sense. Nonetheless, press companies are deeply invested in Canon and Nikon cameras and lenses, so such a change won't happen overnight.
Do You Have a Film Camera that Needs a Good Home?
Over the last year, I've received donations from TDS members who have film cameras that need a good home. What I do is inspect the items, repair and clean as I can, then list them in TheFilmCameraShop where I can find a good home for them. If you're interested in donating, please use the Contact Form on TheNimblePhotographer site. And thanks for you consideration!
Updates and Such
Inner Circle Members: A big thanks to those who support our podcast and our efforts!
B&H and Amazon tiles on www.thedigitalstory. If you click on them first, you're helping to support this podcast. And speaking of supporting this show, and big thanks to our Patreon Inner Circle members:
And finally, be sure to visit our friends at Red River Paper for all of your inkjet supply needs.
See you next week!
More Ways to Participate
Want to share photos and talk with other members in our virtual camera club? Check out our Flickr Public Group. And from those images, I choose the TDS Member Photo of the Day.
Podcast Sponsors
Red River Paper - Keep up with the world of inkjet printing, and win free paper, by liking Red River Paper on Facebook.
Portfoliobox - Your PortfolioBox site is the best way to show off your best images.
The Nimbleosity Report
Do you want to keep up with the best content from The Digital Story and The Nimble Photographer? Sign up for The Nimbleosity Report, and receive highlights twice-a-month in a single page newsletter. Be a part of our community!
Want to Comment on this Post?
You can share your thoughts at the TDS Facebook page, where I'll post this story for discussion.