This is The Digital Story Podcast #804, Aug. 17, 2021. Today's theme is "It's Not: What's the Best Software; It's: What's Best for You." I'm Derrick Story.
Opening Monologue
I just read a good Capture One Pro vs Lightroom Classic article on DP Review. The comparison focused on speed with C1P coming out on top. But that doesn't mean it's the best, or even the best for you. I'll explain in more detail on today's TDS Photography Podcast.
Digital Photography Podcast 804
Tune-In Via Your Favorite Podcast App!

---

Apple Podcasts -- Spotify Podcasts -- Stitcher

Podbean Podcasts -- Podbay FM -- Tune In
It's Not: What's the Best Software? It's: What's Best for You
We really do like to know who is Number One. I just went through a version of this when I was shopping for our next workshop vehicle. "The number one EV is..."
Number One think permeates many different decision-making areas. What's the best mirrorless camera? Where's the best place to go take pictures? And what's the best software to process my images?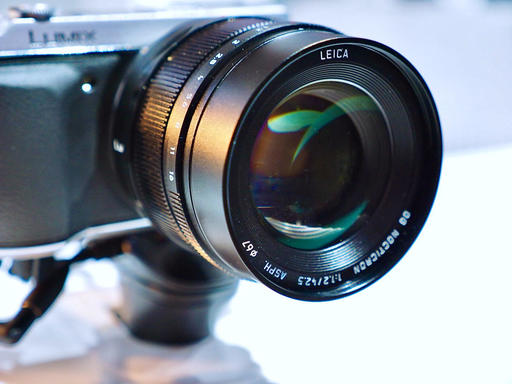 Today, we're going to focus on the last one. I have five questions that depending on your answers will lead you to the best image management software for you. Here we go!
How important is overall speed for you? Capture One Pro and Photos for macOS are tops in this category.

How important is top-shelf RAW processing? Capture One Pro usually wins here.

How big is your legacy library? If it is substantial, and it is a Lightroom catalog, then this gives Lightroom an edge because migration is a pain in the butt.

How important are cloud connectivity and mobile apps? Lightroom gets the nod here, with Photos also in the mix.

How important is overall cost (time invested plus actual payments)? Photos is the easiest to learn and is free. Lightroom is very accessible and is reasonably priced. Capture One Pro has a steep learning curve and is overall more expensive.
Now here's the fun part: tally the winners in each category and note what software you should be using? Chances are, it's not what you currently have.
For many non-professionals, Photos for macOS would be the winner. And for many professionals, Capture One Pro would likely come out on top. Yet, we know that the most popular image management software is Lightroom. Why is that?
Because there are a million little things that are both important to us and unique to us as well. And those little things are what determine the best product for us individually.
Let's go back to my car comparison. For me personally, the VW ID.4 was head and shoulders above the competition that included Tesla and the Ford MachE. Now depending on what review you read, the ID.4 could fare as well as first or as low as 5th for best EV for 2021.
But it was those little things, such as comfort and storage for workshop attendees in a car that drives like a sedan. It's the ability for me to sleep comfortably in the cabin while looking at the stars through the panorama roof. It's the 3 years of free high-speed charging. And the list goes on and on.
For you, the best EV could be something completely different, including not an EV at all.
You may not be using the best software, mirrorless camera, or driving the best car. But my hope is that through the time we spend together, you discover the perfect tools for you, know that I stand behind your decision 100 percent.
New Training Course! Mobile Photography: Image Management
What do you do with the plethora of photos on your smartphone after taking them? It's easy to have hundreds, if not thousands, of photos in your library, but it isn't so easy to back up and keep track of them. In this course, get tips on how to manage your ever-growing mobile photography collection.
I delve into several different backup and organizational methods for both Android and iOS devices, highlighting the benefits and risks of each approach. Plus, I share tips for enhancing the appearance of your shots right on your mobile device.
Discover how to leverage your iPad as a mobile photography studio, transfer images from your digital camera to your mobile device, back up and edit photos with Lightroom, and much more.
Mobile Photography: Image Management is a course that practically anyone who enjoys photography on their smartphone would enjoy. Take a look and see what you think.
Fenix E35 V3.0 EDC Flashlight Review - Portable and Powerful
One of the most important items I keep in the car glovebox is a good flashlight. It needs to be compact, durable, and versatile. My choice for the new VW ID.4 is the Fenix E35 V3.0 EDC Flashlight.
This device is impressive. And if you're a flashlight geek like me, you'll see what I mean when you look at the specs. Let's start with the output. (Keep in mind that this light is only 4.65" long and weighs just a few ounces.)
Outputs
Turbo 3000 Lumens/1.1 Hours/787 Feet
High 1200 Lumens/2.4 Hours/492 Feet
Med 450 Lumens/7.9 Hours/295 Feet
Low 150 Lumens/20 Hours/164 Feet
Eco 50 Lumens/50 Hours/98 Feet
Strobe 3000 Lumens
I use it in Eco mode for digging around in my camera bag or backpack. It's plenty bright to help me find what I want, but not so blinding that I lose my night vision. When working outside at night, Low and Medium modes provide plenty of illumination. I don't think I've needed the High mode for anything (it's really bright), but it's good to know that it's there.
One of the features that I really like is that the included rechargeable battery has a built-in USB-C port. So I can top off the flashlight right there in the car using its outputs. Very handy!
The Fenix E35 is also quite durable.
IP68 Rated
3.2' Impact Resistance
Single Switch Control
Pocket Clip Included
Cold Resistance -35°C to 45°C
Aluminum Body A6061-T6
Intelligent memory circuit, last-used output recall
Lockout Function
You can check the battery status at any time. When the light is off, single-click the control button, and the status light on the button will illuminate. Steady green means you're in great shape all the way through flashing red that means it's time to recharge. (To turn on the flashlight, you long-click that same button.)
Other nice touches include the titanium body clip that allows you to secure the light on your bag or belt and a lanyard to keep around your wrist while in use.
If you haven't treated yourself to a new flashlight in a while, the Fenix E35 V3.0 EDC Flashlight is hands down my first choice. You can buy it directly from the Fenix site for $69 with free U.S. shipping. If you sign up for their newsletter, you'll get 20 percent off.
First Camping Test with the VW ID.4 This Week
As I continue to prepare for our upcoming Oregon Coast Photography Workshop in November, I'm putting the ID.4 through a variety of pre-event tests. The first one is this week.
I'm heading out for a camping trip where I'll have the car in isolated areas and will be testing gear for longer events. I'll also be sleeping in the car cabin.
Side note here: I've already been napping in the back during charging at commercial stations. My original intention was to get work done during the 30-minute charging sessions. But I've found myself stretched out and napping more and working less.
Part of my test will be seeing how well Level II chargers work when off the beaten track and away from the high-speed network.
I'll report on all of this during next week's TDS podcast.
Virtual Camera Club News
Inner Circle Members: A big thanks to those who support our podcast and our efforts! (And welcome to our new members.) We have a new poll on the Patreon site for our members: Are You Looking to Buy a New Camera in 2021? Be sure to stop by and chime in.
My Writing on Medium.com: I now have 40 published articles on Medium.com. And if you haven't visited the site, and enjoy good writing on a variety of topics, I suggest that you may want to take a look. You can just go to the home page and enter "Derrick Story" in the search field. And if you like what you read, then follow me!
The New Donation Kit for Carefree Shipping of Found Film Cameras - If you've discovered a film camera that's no longer being used, our new Donation Kit makes it easy to pack and ship. Just visit the Contact Form on thenimblephotographer.com, click the box next to Donating a Film Camera, and let me know what you have. In your note, be sure to include your shipping address.
Affiliate Links - The links to some products in this podcast contain an affiliate code that credits The Digital Story for any purchases made from B&H Photo and Amazon via that click-through. Depending on the purchase, we may receive some financial compensation.
Red River Paper - And finally, be sure to visit our friends at Red River Paper for all of your inkjet supply needs.
See you next week!
Product Links and Comments
There are product links in this article that contain affiliate tags. In some cases, depending on the product, The Digital Story may receive compensation if you purchase a product via one of those links. There is no additional cost to you.
You can share your thoughts at the TDS Facebook page, where I'll post this story for discussion.