This week on The Digital Story photography podcast: Pentax's crazy K-3 DSLR, The Nimble Photographer lives, Easy hair light for portraits - All of this and more on today's show with Derrick Story.
Story #1 - The Impressive Pentax K-3 DSLR ($1,295) brings new innovation to the DSLR world. At the top of the feature list is the anti-aliasing simulator that applies microscopic vibrations to the image sensor unit at the subpixel level during image exposure, generating the same level of moiré-reduction effect as an optical anti-aliasing filter. And it's adjustable. Plus you get:
Brand-new sensor with approximately 24 effective megapixels and a new imaging engine
AF module with 27 auto focus points
High-speed continuous shooting with a maximum speed of approximately 8.3 images per second
In-body image stabilization
3.2-inch LCD monitor with approximately 1,037,000 dots
Dustproof, weather-resistant body construction perfect for outdoor shooting
Dual SD card slots for memory card flexibility
USB 3.0 interface
What don't you get? There's no built-in WiFi and the LCD does not have touchscreen capability.
Story #2 - The Nimble Photographer Lives! What started as a fun idea into 2010 has now become a full-blown website and community. Today is the debut of thenimblephotographer.com.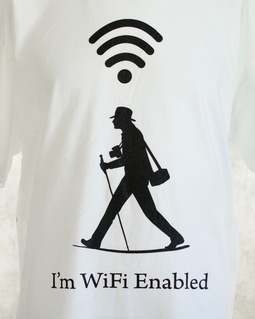 The site features a Journal with comments, a store for Nimble photographer gear, Walkabout for photo sharing, Fit Kits to take you inside the nimble photographer camera bag configurations, and believe it or not, more. I tell you all about it in the second segment of today's show.
Story #3 - Easy Hair Light for Portraits - Adding a highlight to the hair gives that professional touch to portraits. But controlling the amount of light is not always easy. After lots of experimentation with just about every technique available, I have settled on a handy variable controlled LED light for hair lights. You can see an example of this technique here. I explain in the third segment of today's show.
Listen to the Podcast
In addition to subscribing in iTunes, you can also download the podcast file here (34 minutes). You can support this podcast by purchasing the TDS iPhone App for only $2.99 from the Apple App Store.
Monthly Photo Assignment
The October 2013 photo assignment is "My House is My Castle."
More Ways to Participate
Want to share photos and talk with other members in our virtual camera club? Check out our Flickr Public Group. And from those images, I choose the TDS Member Photo of the Day.
---
iPad for Digital Photographers
If you love mobile photography like I do, then you'll enjoy iPad for Digital Photographers
-- now available in print, Kindle, and iBooks versions.
Podcast Sponsors
Red River Paper -- Keep up with the world of inkjet printing, and win free paper, by liking Red River Paper on Facebook.
Make Your Photos Sizzle with Color! -- SizzlPix is like High Definition TV for your photography.
Need a New Photo Bag? Check out the Lowepro Specialty Store on The Digital Story and use discount code LP20 to save 20% at check out.
Want to Comment on this Post?
You can share your thoughts at the TDS Facebook page, where I'll post this story for discussion.