This is The Digital Story Podcast #534, May 31, 2016. Today's theme is "Your Go-To Portrait Set Up." I'm Derrick Story.
Opening Monologue
I just joined Linkedin a couple weeks ago as part of my work with lynda.com. I love the site and seeing what former co-workers are up to. One thing about it that has made me smile is how many of my portraits are being used as profile shots. Many of these were done with my "Go-To Set Up." And that's what I'm going to lead off with today.
Your Go-To Portrait Set Up
Many of the portrait shoots that I do are for friends, co-workers, and business associates. Often, these are not formal affairs. The subject feels like he or she is having a good hair day and likes the attire they are wearing, and the timing is good for a headshot.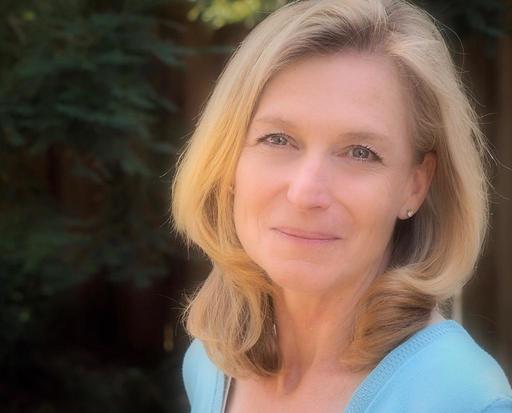 As a result of these requests over the years, I've developed a quick go-to approach that can accomplish the task in about 10 minutes, but yield excellent results. I thought that I'd share my approach with you today, so you can create your own. Believe me, you'll use it often.
Camera and Lens: My favorite combination is the Olympus M.Zuiko Digital ED 40-150mm f/2.8 PRO ($1,399) mounted on my Olympus OM-D E-M5 Mark II. If that lens isn't in my bag at the moment, anything between 90mm and 150mm will work great.

Fill Light: I've really taken a liking to the 32" ExpoImaging Rogue Collapsible 2-in-1 Reflector. The white side reflects a soft, natural light, and the silver is the best silver coating I've seen: not too hot, but adds a good sparkle. If you don't have an extra set of hands to hold the reflector, you can have the subject do so since this is a head shot. Pay attention to the position of the shoulders if you go this route.

RAW+Jpeg: I consider this an essential part of the shoot, especially for women over 40. Why, because I use the Soft Focus Art Filter on the OM-D. That gives me a Jpeg with the effect applied, and if it doesn't work, I use the RAW file. BTW: set the Art Filter through the Super Control Panel using Picture Mode. This approach gives you far more control.

Hair Light: Typically, I find a spot outside in open shade. I like to position the subject so some light is falling on the hair, using the reflector to fill in face. Hair lighting adds a real professional touch to the image.

Body Language: Remind the subject to keep their weight on one foot of the other, never flat-footed. Encourage them to stand straight with good posture. If possible, have the arms slightly bent at their sides. And position them so their body is facing off-camera with their head turned toward the lens.

Post Processing and Delivery: Make sure the white balance is a pleasing skin tone. Don't over edit the photo. You want the person to look like themselves, but on a good day. If you do go with the softening filter, sharpen the image back up in post with clarity and edge sharpening. You'll still get the benefits of the filter without the image looking overdone. Deliver a handful of favorites online and let them download the ones they like.
In the News
How to Figure Out What Light Modifier To Use as reported by the Phoblographer.
Many photographers just getting into working with light specifically are often very confused about what light modifiers to use. But they're also never quite sure what they should use for the type of work that they're doing. The true answer is that everyone is making good stuff these days and that very few people will be able to look at an image and immediately tell what light modifiers you're using in the same way that they won't be able to tell your camera, lens, etc for the most part. Instead, it's all about the type of photo that you're trying to create.
Gear We Love
I've been testing the Think Tank Retrospective 7 for my urban shooting, and here's what I're liking about it.
Size - It's big enough for any of my mirrorless kits without creating a nuisance in crowded environments.
Materials and Design - Love the fabric and craftsmanship.
Collapsable but Sturdy - It really holds its shape well in use. But the bottom panel folds upward so I can pack the Retrospective in my suitcase for travel. This is the bag I'll be using for my Photo Walks at the Out of Chicago Conference next month.
Great Pocket Organization - The double front pocket arrangement is amazing, but all of them are spot on.
Sound Silencer System - To velcro or not, the choice is yours!

I have a Think Tank Photo tile on all the pages of The Digital Story. If you go over there to look, please use the link I provide in the article, or the advertising tile. All TDS listeners will receive a free gift with their order and free shipping.

Updates and Such

Coming Soon: The Apple Photos Book for Photographers

I've been working on a guide to Photos for OS X that's written for photographers who want to use this application at a high level. I cover workflow, iCloud integration, and editing... at the enthusiast level.

We're releasing the eBook version soon, then will go to print after Apple announces its updates to the app at WWDC. This is an exciting, ongoing project that I think you'll want to be a part of. And you can join me every step of the way via the signup page we've created. This is going to be fun...

And finally, be sure to visit our friends at Red River Paper for all of your inkjet supply needs.

See you next week!

More Ways to Participate

Want to share photos and talk with other members in our virtual camera club? Check out our Flickr Public Group. And from those images, I choose the TDS Member Photo of the Day.

Podcast Sponsors

Red River Paper - Keep up with the world of inkjet printing, and win free paper, by liking Red River Paper on Facebook.

MacPaw Creators of CleanMyMac 3 and other great software for Apple computers. Visit www.macpaw.com today.

The Nimbleosity Report

Do you want to keep up with the best content from The Digital Story and The Nimble Photographer? Sign up for The Nimbleosity Report, and receive highlights twice-a-month in a single page newsletter. Be a part of our community!

Want to Comment on this Post?

You can share your thoughts at the TDS Facebook page, where I'll post this story for discussion.