This is The Digital Story Podcast #647, August 7, 2018. Today's theme is "Digitizing, Printing, and More!." I'm Derrick Story.
Opening Monologue
I guess you could say that I'm a 2-way photographer. In one direction, I'm keenly interested in making prints from my digital images. Going the other way, I'm fascinated by methods for digitizing my analog shots. And in today's TDS podcast, I talk with Peter Krogh, author of "Digitizing Your Photos". Plus I share my first experiences with the Canon Pro-100 and Red River's Polar Luster Metallic paper. What a show!
Interview with Peter Krogh
Peter's book, Digitizing Your Photos with Your Camera and Lightroom is a cornucopia of helpful information for developing an efficient and high quality workflow for scanning analog content.
I sit down and talk with Peter during the first segment of today's show.
Use this link for a 10 percent discount. I also have a coupon code that you can use at checkout as well: AFFstory
Setting Up and Testing the Canon Pro-100 Printer
Now that I have my rebate, it's time to start printing with the Canon PIXMA PRO-100 Wireless Professional Inkjet Photo Printer . It's still on sale until the end of August with a $250 rebate, resulting in a final price of $119.99.
After my first day of printing with it, here are my pros and cons.
The Amazing Red River Polar Luster Metallic 255 Inkjet Printing Paper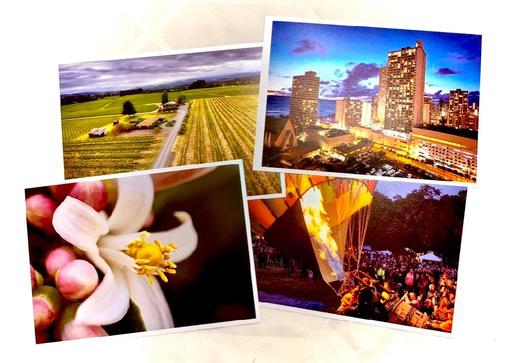 I've never used inkjet stock like the Red River Polar Luster Metallic 255. The luster surface with the metallic base create a compelling look that is magical under direct lighting.
In fact, I'm adding a new light set up to my studio just for these prints. More on this during this segment of the show.
Updates and Such
You can become a member of our Inner Circle by clicking on this link or by clicking on the Patreon tile that's on every page of The Digital Story.
B&H and Amazon tiles on www.thedigitalstory. If you click on them first, you're helping to support this podcast. And speaking of supporting this show, and big thanks to our Patreon Inner Circle members:
And finally, be sure to visit our friends at Red River Paper for all of your inkjet supply needs.
See you next week!
More Ways to Participate
Want to share photos and talk with other members in our virtual camera club? Check out our Flickr Public Group. And from those images, I choose the TDS Member Photo of the Day.
Podcast Sponsors
Red River Paper - Keep up with the world of inkjet printing, and win free paper, by liking Red River Paper on Facebook.
Portfoliobox - Create the site that your best images deserve by visiting Portfoliobox. And get a 20 percent discount by using our landing page!
The Nimbleosity Report
Do you want to keep up with the best content from The Digital Story and The Nimble Photographer? Sign up for The Nimbleosity Report, and receive highlights twice-a-month in a single page newsletter. Be a part of our community!
Want to Comment on this Post?
You can share your thoughts at the TDS Facebook page, where I'll post this story for discussion.