This week, I take a look at my favorite Digital SLRs. I start with the megapixel king in this roundup, the Canon 5D, and work down the list from there. All of these cameras are excellent. One of them may be right for you.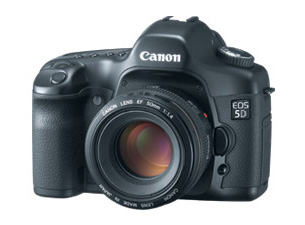 The Canon 5D is the 12.8MP king in this roundup of advanced cameras...
Listen to the Podcast
Now that I have your curiosity piqued, it's time to listen to today's audio show titled, "Hottest Digital SLRs" You can download the podcast here (35 minutes).
Technorati Tags: camera, equipment, photography, product review