This week on The Digital Story Photography Podcast: Dropbox and Carousel for Photographers, Wrist Strap vs. Neck Strap, Do You Have DSL-ARM? Epson P600 Review - all of this and more on today's show with Derrick Story.
Weekly Update - "Fight DSL-ARM with a New Olympus Micro Four Thirds Body". Intense research and product development have led to the cure for DSL-ARM - the OM-D E-M5 Mark II. Capture amazing images without the bulk and weight of a DSLR. Don't you think you've suffered long enough? You can combat DSL-ARM and enter to win a new Olympus OM-D E-M5 Mark II by visiting the DSL-ARM Symptoms page.
In other news... "Adobe Calling It Quits on Photoshop Touch" Petapixel reports: "After a three year run, Adobe is retiring Photoshop Touch, its current horse in the mobile photo editing race. The company announced today that the iOS and Android app will be removed from app stores on May 28th. The software will still be usable on your device if you've downloaded it already, of course, but there will be no further updates." That doesn't mean that Adobe is bowing out of this space. They're working on a new, more focused app that we should hear about before the end of the year.
Story #1 - "Dropbox's Carousel Is Coming of Age" - Dropbox has steadily been improving its tools for photographers. The $99 annual plan with 1TB of space is far more useful than the free storage that Flickr is giving away. In part, you can do so much more with Dropbox, and its integration into your workflow across devices is exceptional. And now that its photographer-friendly interface, Carousel, is maturing, Dropbox presents a compelling argument to photographers seeking cloud backup and sharing.
Story #2 - "Wrist Strap vs Neck Strap" - Mirrorless photography has changed so many things for me. But one area where it has introduced a dilemma is the choice between using a neck strap or a wrist strap. I explain in the second story on today's show.
Story #3 - "Dates Set for the Moving from Aperture to Photos or Lightroom" - The 2-day workshop begins Friday, August 7 and ends on Saturday August 8, 2015. If you want a reservation form, visit TDS Workshops Page and use the Send Me Info form. This workshop is listed in the popup menu.
Story #4 - From the Screening Room - Portrait Project: Fixing a Distracting Background with Chris Orwig. Chris loves portrait photography. And as such, he's encounter just about every challenge imaginable, including distracting backgrounds. He draws from his experiences in this terrific lynda.com title.
You can watch Chris in action by visiting the TDS Screening Room at lynda.com. While you're there, you can start your 7 day free trial to watch all of Chris' movies, plus every other title in the library (including over 20 by yours truly).
Virtual Camera Club News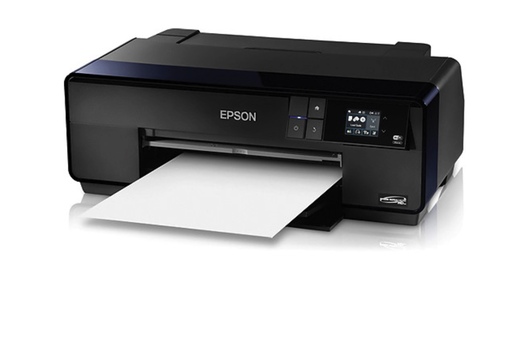 Red River Paper Reviews the New Epson SureColor P600. My favorite reviewers of inkjet printers have spent some time with Epson's latest photo printer. They've posted their review, in large part comparing it to the excellent Epson R3000. If you're in the market for a new 13" photo printer, you've got to check this out.
News from SizzlPix! Last week for the TDS exclusive 5K Ultra High Definition SizzlPix. Only TDS listeners and readers can get the new 5k in time for June weddings, anniversaries, Fathers Day, graduations and birthdays. Just write TDS or The Digital Story in the comments field, and your order will be upgraded for free.
Thanks to everyone who recently reviewed the TDS Podcast in iTunes!
BTW: If you're ordering through B&H or Amazon, please click on the respective ad tile under the Products header in the box half way down the 2nd column on thedigitalstory.com. That helps support the site.
Download the Show - MP3 Version
In addition to subscribing in iTunes, you can also download the podcast file here (31 minutes - MP3 version). You can support this podcast by purchasing the TDS iPhone App for only $2.99 from the Apple App Store.
More Ways to Participate
Want to share photos and talk with other members in our virtual camera club? Check out our Flickr Public Group. And from those images, I choose the TDS Member Photo of the Day.
Podcast Sponsors
lynda.com - Learn lighting, portraiture, Photoshop skills, and more from expert-taught videos at lynda.com/thedigitalstory.
Red River Paper -- Keep up with the world of inkjet printing, and win free paper, by liking Red River Paper on Facebook.
SizzlPix! - High resolution output for your photography. You've never seen your imagery look so good. SizzlPix.com.
Want to Comment on this Post?
You can share your thoughts at the TDS Facebook page, where I'll post this story for discussion.