This is The Digital Story Podcast #807, Sept. 7, 2021. Today's theme is "Getting from Here to There: An Update from Maui." I'm Derrick Story.
Opening Monologue
Despite all of the reports of travel challenges, most of them can be overcome with a bit of extra planning. But what exactly do you need to know, and prepared for, as you travel from here to there? I have a number of tips to share with you, for Hawaii or anywhere else, on today's TDS Photography Podcast.
Digital Photography Podcast 807
Tune-In Via Your Favorite Podcast App!

---

Apple Podcasts -- Spotify Podcasts -- Stitcher

Podbean Podcasts -- Podbay FM -- Tune In
Getting from Here to There: An Update from Maui
In most parts of the world, the ongoing pandemic is having an impact on daily life. Not only in terms of additional regulations and restrictions, but it affects staffing as well at hotels, restaurants, airports, and practically everywhere else. This all points in the direction of spending more time planning.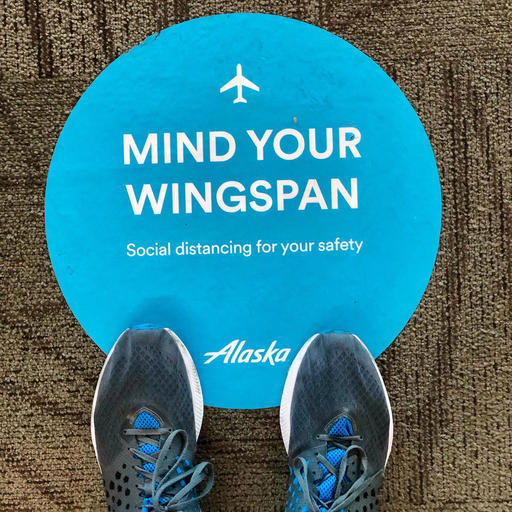 The five tips I'm covering here help address many of those situations.
#1 - Plan Further Out than Ever
I've been coming to Maui for years. Generally speaking, if we wanted to go out, we would use Open Table or call the day before and get a reservation. But now, you need to have your key reservations long before you get on the plane to your destination. That includes any important service including restaurants.
#2 - Learn the Rules of the Road
I'm using Hawaii as an example because that's where I am. But this applies to many, many destinations. Go to the state's or country's travel site and find out what you need to do for admission and to avoid quarantine.
For example to be admitted to Hawaii, you have to complete a travel record online, upload your vaccination proof or recent COVID 19 test results, and complete a health report.
In return, you'll receive a QR code that will let you bypass tedious stoppages at the airport.
#3 - Bring Lots of Masks
Masks are required practically everywhere. And if you're on the plane for 5 hours, you better have a mask that is comfortable for that period of time. I also have masks that go with my wardrobe, that I can stow in my swimming trunks, and extras in case one or more breaks.
#4 - Get in a Patient Frame of Mind
Everything moves slower. Lines take longer. There are few people available to help you. And if you let these delays get under your skin, it can adversely affect your trip.
One of my favorite signs I've seen recently said, "Please be kind to the employees who showed up to work to help you."
#5 - Get Creative
In an effort to go with the flow, we've discovered new things to do that work more easily with the situation at hand. For example, we've never spent much time at the beach parks here on Maui. But by packing our lunches and gear in the rental car and exploring some of these locations, we discovered a wonderful new feature of the island.
The Fujifilm GFX 50S II is the least expensive medium-format digital camera ever
You can read the entire article on DP Review.
Fujifilm has announced the 51 Megapixel GFX 50S II camera that - at $4000 - is the cheapest medium-format digital camera that's ever been released. The 50S II is largely similar to the GFX 100S, but with a lower resolution sensor and a lack of 4K video capability.
Relatively compact in size, the GFX 50S II offers in-body stabilization, with up to 6.5 stops of shake reduction. (The IBIS system can also be used to create ultra-high-res 205MB images.) The camera has a substantial grip and has plenty of room on the top plate for dials and an OLED info display. On the back, you'll find a two-axis tilting LCD and a 3.69M-dot electronic viewfinder with an equivalent magnification of 0.77x. The camera has dual card slots with support for UHS-II media.
The 50S II continues to use contrast-detect AF, which won't be able to keep up with the phase-detect system on the GFX 100S. Similarly, the 50S II's top burst speed is just 3 fps. The older sensor on the GFX 50S II only supports Full HD video, but quality is good. Its battery life of 440 shots/charge is comparable to full-frame models, which are very much the 50S II's competition.
The Fujifilm GFX 50S II will be available in late October for $3999 body only. It can also be bundled with the new GF 35-70mm F4.5-5.6 WR lens for $4499.
Our First Writing Workshop!
Writing for Artists Who Want to Publish (or just get better)
This online workshop is designed to help photographers, and all types of creatives, improve their writing skills for online sites including publications such as Medium.com. Useful for the business environment as well because improved clarity in writing often translates into successful business interactions.
Over the course of four sessions, you'll learn how to translate your thoughts into effective articles and posts that will engage readers. We will cover online style, article construction, self-editing tips, and promotion.
You will also have access to our online workshop community, DerrickStoryOnline, where you can ask questions, share techniques, and show off your work. Your membership to our online community extends pass the workshop itself, so you can continue to share notes with those who share your particular interests.
Our weekly meetings during the workshop itself are via Zoom, with AM and PM sessions available so you can match this event to your busy schedule. Plus, we record each session and make them available to participants for future reference.
You can sign up today and reserve your spot.
What's New in Apple iOS 15 for Photographers
You can read the entire article on Petapixel.
Text Photos - The most useful feature is so simple. How much do you hate the bother of trying to save photos that are texted to you? The old way: put your finger on the photos and wait for the Save button to appear. Then hope it makes it to the camera roll in the Photos app. New way: there's a share tab right next to the photo in the iMessages app, and a new "shared with you" album in your camera roll of texted photos.
Live Text - Apple has added the ability to copy text from a photo and send the words to an e-mail or document, which is incredibly useful if you take pictures of recipes or the like. (Google added this to Android several years ago. Just sayin'.)
Info Please - A new feature that probably won't get much play at first, because it's not really totally ready for prime time is an information tab you can click on under the photo to reveal the download about artwork, landmarks, pet breeds, and flower types. In my tests, I was able to find the breed of a dog shown in a photo as well as a flower type. Some landmarks popped, others didn't.
EXIF - More importantly, for photographers, we finally get EXIF information listed in the Camera Roll, which tells us which of the iPhone lenses we used, what our automatic exposure was, and this is fantastic, the file name of the photo. This basic info hasn't been available in previous iOS editions and it really helps when I want to search for the photo on my computer. Knowing what it's called is a lot more useful than just looking for that photo of the Manhattan Beach Pier.
Virtual Camera Club News
Inner Circle Members: A big thanks to those who support our podcast and our efforts! (And welcome to our new members.)
My Writing on Medium.com: I now have 40 published articles on Medium.com. And if you haven't visited the site, and enjoy good writing on a variety of topics, I suggest that you may want to take a look. You can just go to the home page and enter "Derrick Story" in the search field. And if you like what you read, then follow me!
The New Donation Kit for Carefree Shipping of Found Film Cameras - If you've discovered a film camera that's no longer being used, our new Donation Kit makes it easy to pack and ship. Just visit the Contact Form on thenimblephotographer.com, click the box next to Donating a Film Camera, and let me know what you have. In your note, be sure to include your shipping address.
Affiliate Links - The links to some products in this podcast contain an affiliate code that credits The Digital Story for any purchases made from B&H Photo and Amazon via that click-through. Depending on the purchase, we may receive some financial compensation.
Red River Paper - And finally, be sure to visit our friends at Red River Paper for all of your inkjet supply needs.
See you next week!
Product Links and Comments
There are product links in this article that contain affiliate tags. In some cases, depending on the product, The Digital Story may receive compensation if you purchase a product via one of those links. There is no additional cost to you.
You can share your thoughts at the TDS Facebook page, where I'll post this story for discussion.