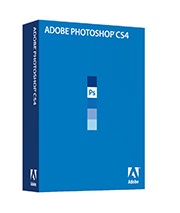 The perfect blend for a Photoshop discussion: an expert who oversees the Photoshop engineering team, and who is a photographer too. Meet Winston Hendrickson, Sr. Director, Engineering, Digital Media, for Adobe.
During this chat in a conference room at Adobe headquarters, Winston and I talk about what's happening under the hood for Bridge, ACR, and Photoshop. He explains lots of goodies such as, the difference between the Lightroom and Bridge "databases," the similarities between the Develop module in Lightroom and the sliders in ACR, improvements in Photoshop, and some great lesser-known features such as Camera Profiles. Terrific, informative interview.
Monthly Photo Assignment
Vibrancy is the April 2009 Photo Assignment. Here in North America, Spring is on the way. But nature isn't the only source of vibrant colors. See what you can create for this assignment. You can read more about how to submit on our Submissions page. Deadline for entry is April 30, 2009.
Listen to the Podcast
Now that I've piqued your curiosity, it's time to listen to today's audio show titled, "Adobe Engineer Pops the Hood on CS4." You can download the podcast here (29 minutes). You can also subscribe to the podcast in iTunes
The Digital Story podcasts are available for direct download from Apple iPhones. I've created a special mobile download page here. Just load the page in Safari, browse the podcast line-up, and click on the one you want to listen to.
Want to share photos and talk with other members in our virtual camera club? Check out our new Flickr Public Group. It's a blast!
---
-
---
Podcast Sponsors
SiteGrinder lets you take ownership of your websites. Effortlessly output pages right from Photoshop.
Red River Paper -- Try the $7.99 Sample Kit.
Add Magic to Your Slideshows -- FotoMagico presentations are so amazing that your audience will be asking how you did it.
---
Technorati Tags: digital photography, podcast, technique, Technology, The Digital Story, tips