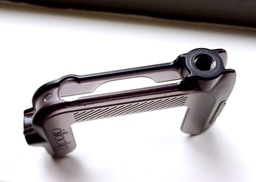 The olloclip Quick-Flip Case + Pro-Photo Adapter design has its pros and cons. On the negative side, it doesn't offer much protection against drops. The hard plastic shell is thin and feels a little slippery. And the $48 price tag seems a bit high compared to the competition.
But there is a plus side to this rig, and that's the Pro-Photo Adapter that's included with the case. As it turns out, even though I like the convenience of using olloclip lenses with the flip function of the case, it's been the tripod adapter that I've found most useful. It's actually the real reason I still have the olloclip case on my iPhone.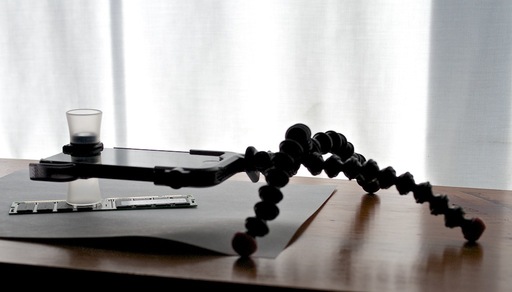 I like the Pro-Photo Adapter because it takes up very little room in my pocket or bag, is super light, has two threaded sockets to make vertical and horizontal orientations easy, includes a "cold shoe" adapter, and it mounts in seconds.
Because it has a fairly low profile, there are days when I just leave it on (especially if I plan on shooting a lot.)
The Bottom Line
If you shoot often with olloclip lenses and want an easy way to attach your iPhone to a tripod, the olloclip Quick-Flip Case + Pro-Photo Adapter is worth consideration. Personally, I think you'll also need a more robust case for when you're not in photography mode. And I do think the price is a bit high for the Quick-Flip Case.
But I do like that tripod adapter...
---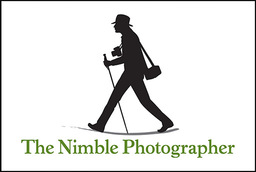 The olloclip Quick-Flip Case + Pro-Photo Adapter has a high Nimbleosity Rating. What does that mean? You can learn about Nimbleosity and more by visiting TheNimblePhotographer.com.
Want to Comment on this Post?
You can share your thoughts at the TDS Facebook page, where I'll post this story for discussion.