This week on The Digital Story photography podcast: Top 10 Photo products of 2013; Nimbleosity Report - Hands on with the Olympus FL-300R electronic flash; Photo Help Desk: Exposure tips for mini studio product shots - All of this and more on today's show with Derrick Story.
Story #1 - Favorite products of 2013. It's been a great year for photo related tools. Certainly, however, a few standout as the best. Here are my personal award winners.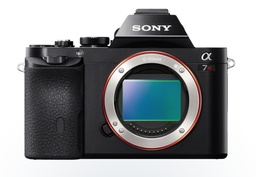 Story #2 - The Nimbleosity Report (www.thenimblephotographer.com): Hands on with the Olympus FL-300R compact flash. I used flash for the first time to cover my parents 60th wedding anniversary event at my sister's house in Huntington Beach California. Over the course of the day, I did both the bounce flash and direct flash with this little unit. I cover how it performed in the second segment of today show.
Story #3 - From the Photo Help Desk (www.photohelpdesk.com): Exposure tips for mini studio product shots. Collapsible many studios are great for small product shots. But sometimes those bright white backgrounds fool your camera's exposure meter, creating the old gray backgrounds instead of white ones. Here's how to clean things up in the third segment of today show.
Photo Assignment News
Photo Assignment for January 2014 is White.
BTW: If you're ordering through B&H or Amazon, please click on the respective ad tile under the Products header in the box half way down the 2nd column on thedigitalstory.com. That helps support the site.
Listen to the Podcast
In addition to subscribing in iTunes, you can also download the podcast file here (35 minutes). You can support this podcast by purchasing the TDS iPhone App for only $2.99 from the Apple App Store.
More Ways to Participate
Want to share photos and talk with other members in our virtual camera club? Check out our Flickr Public Group. And from those images, I choose the TDS Member Photo of the Day.
---
iPad for Digital Photographers
If you love mobile photography like I do, then you'll enjoy iPad for Digital Photographers
-- now available in print, Kindle, and iBooks versions.
Podcast Sponsors
Red River Paper -- Keep up with the world of inkjet printing, and win free paper, by liking Red River Paper on Facebook.
Make Your Photos Sizzle with Color! -- SizzlPix is like High Definition TV for your photography.
Want to Comment on this Post?
You can share your thoughts at the TDS Facebook page, where I'll post this story for discussion.