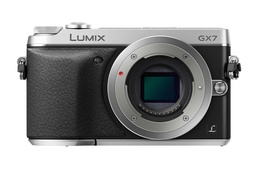 I guess that's why we research our cameras before we buy them...
I was intrigued and a bit excited about the Panasonic GX7 micro four thirds camera. The spec sheet checked-off the functionality I wanted, and the body design is terrific.
And then I read the DP Review of the GX7, and discovered that it has a few bumps in the road. I hate it when that happens.
Essentially, Panasonic (of all companies) designed a high-end camera that has crippled movie recording. The in-body stabilization is disabled during video capture, there are no in-audio or out-audio ports, and the EVF struggles outdoors.
Like I said, I guess that's why we do our research before buying.
Want to Comment on this Post?
You can share your thoughts at the TDS Facebook page, where I'll post this story for discussion.