I've been testing the new Olympus E-5 Digital SLR
that has pro-level construction, but lots of creative features that you often don't see on this type of camera. One of those features is a complete set of art filters (pop art, soft focus, grainy film, pin hole, diorama, cross process, dramatic tone, and more).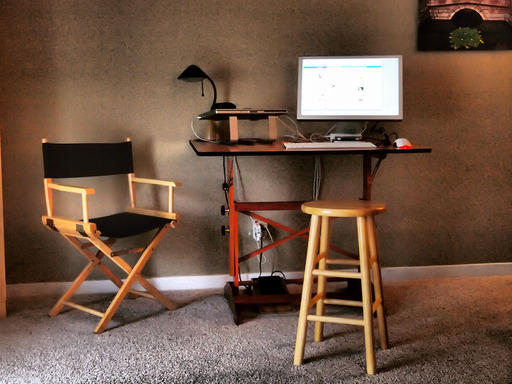 The new Dramatic Tone art filter on the Olympus E-5 converts even a mundane image into something more interesting. Click on photo for larger version.
The capture process is straight forward. You pick one of the art filters from the menu, and the E-5 adds the effect in-camera. You don't have to do any manipulation yourself. I shoot in Raw so I get the original unadulterated image, and I get the Jpeg art filter version.
If you're shooting Raw, you also get the non-art filter version so you have access to both images.
There are interesting applications for art filters. I think they can help you explore the possibilities of a composition while you're still in the field. If you see something you like, you can further fine tune based on the "art filter preview" you've created. Art filters may also help photographers who don't enjoy post production manipulation add some spice to their catalog. And with the advent of the iPad, you can shoot something artistic and upload it easily right on the spot.
So, my question to you, would you use art filters on your DSLR? You may have them now and not even realize it. We're seeing them more than ever. Is that based on user feedback or are manufacturers trying to distinguish their hardware from others? Let me know what you think.
---