This week on The Digital Story Photography Podcast: Insane Compact Panasonic Zoom, iStick Blues, Leah Goes to Mexico - All of this and more on today's show with Derrick Story.
Snapshot - "17 Pounds and Counting" - Everything I need for an assignment abroad, in a situation without Internet much of the time, needs to fit in a bag that weighs less than 20 pounds. Can I do it?
Weekly Update - Should you get an iStick? The iStick does allow file sharing among your iOS devices and a Mac or PC computer. Even though the hardware is clever and works, the device is hampered by subpar software. I add-on to the discussion that I began with my post on TDS.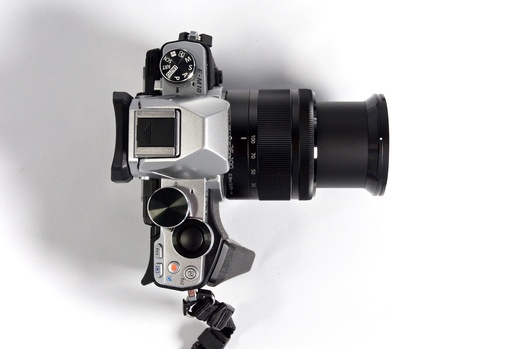 Story #1 - The Panasonic 35-100mm f/4.0-5.6 - this tiny optic packs a big punch. I explain why in this segment of the show.
Story #2 - Photo Q&A with Leah - "Travel Abroad" - Leah will be heading to Mexico soon, and she wants to hear if I have any tips for her protecting her gear while on the road. 
Story #3 - 2-for-1 Subscription of c't Digital Photography Magazine with eBook Chapter One from "The Essence of Photography" by Bruce Barnbaum - Engineered in Germany, this quarterly photographic publication provides deep dives into gear reviews, techniques, and artists. There's no publication like it in North America, and for a limited time, you can give a subscription and garner one for yourself. The best deal of the year!
Story #4 - Two seats open for the San Francisco Street Photography Workshop on April 24-26, 2015. Update on the plans for the event.
Virtual Camera Club News
Photo Assignment for December 2014 is "Frozen".
Red River Paper - Save 10 percent off your next order of inkjet paper and greeting cards. Good one per customer. Use discount code STORY10X - Ends 1/15/15.
And Finally...
If you haven't done so already, please post a review for The Digital Story Podcast in iTunes.
BTW: If you're ordering through B&H or Amazon, please click on the respective ad tile under the Products header in the box half way down the 2nd column on thedigitalstory.com. That helps support the site.
Download the Show
In addition to subscribing in iTunes, you can also download the podcast file here (31 minutes). You can support this podcast by purchasing the TDS iPhone App for only $2.99 from the Apple App Store.
More Ways to Participate
Want to share photos and talk with other members in our virtual camera club? Check out our Flickr Public Group. And from those images, I choose the TDS Member Photo of the Day.
Podcast Sponsors
lynda.com - Learn lighting, portraiture, Photoshop skills, and more from expert-taught videos at lynda.com/thedigitalstory.
Red River Paper -- Keep up with the world of inkjet printing, and win free paper, by liking Red River Paper on Facebook.
SizzlPix! - High resolution output for your photography. You've never seen your imagery look so good. SizzlPix.com. SizzlPix! now is qualified for PayPal "Bill Me Later," No payments, No interest for up to 6 months, which means, have your SizzlPix! now, and pay nothing until May!
Want to Comment on this Post?
You can share your thoughts at the TDS Facebook page, where I'll post this story for discussion.