Photo sharing is great, as long as you're not showing any more than you're comfortable with. A quick trip to the Privacy and Safety settings in Flickr Mobile insures that your posts are handled in a manner that you're comfortable with.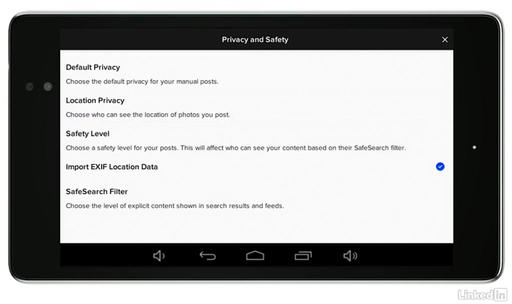 In the following video, I review settings for Default Post Privacy, Location Privacy, Photo Safety Level, and the Safe Search Filter, for both iOS and Android devices. These establish the experience that's appropriate for you, both sharing and viewing.
These adjustments only take a few minutes. And I highly recommend that you review them today on your mobile device running Flickr.
More Flickr Tips and Techniques
If you want to master Flickr on your mobile device, check out Flickr Mobile: Photo Sharing Anywhere. Desktop users might be interested in Sharing Photos with Flickr. Of course the platforms work well together too, and I discuss how you can integrate all of your devices to create a seamless photography workflow.
Want to Comment on this Post?
You can share your thoughts at the TDS Facebook page, where I'll post this story for discussion.