This is The Digital Story Podcast #916, Oct. 10, 2023. Today's theme is "Ride Shotgun on Photo Scouting Mission." I'm Derrick Story.
Opening Monologue
If you want to have half a chance of a photo workshop running smoothly, you have to get out there and scout ahead of time. There are so many things that just don't show up on websites. Today, I'm going to invite you along for my final day of exploration before the Sedona Photography Workshop begins in less than 24 hours. I hope you enjoy the show.
Digital Photography Podcast 916
Tune-In Via Your Favorite Podcast App!

---

Apple Podcasts -- Spotify Podcasts -- Stitcher

Podbean Podcasts -- Podbay FM -- Tune In
Ride Shotgun on Photo Scouting Mission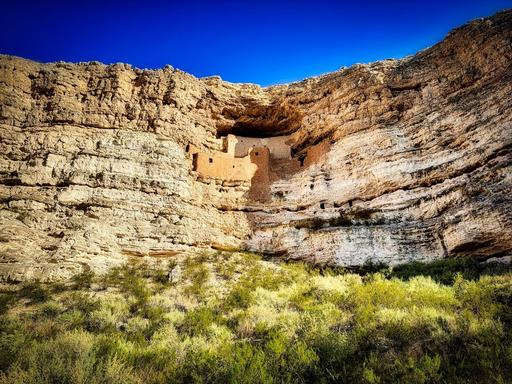 Join Derrick as he explores the Northern Arizona countryside the day before his workshop begins.
Astrophotography in October 2023: what to shoot in the night sky this month
You can read the entire article on DigitalCameraWorld.com
Tuesday, October 10: Conjunction of the crescent moon and Venus - Rising in the east a couple of hours before sunrise will be an 18%-illuminated crescent moon displaying 'Earthshine' - reflected sunlight from our oceans onto the lunar surface. Just below it will be Venus, itself only 42%-lit, but very bright thanks to its closeness to Earth. Between the two is Regulus in Leo, one of the brightest stars in the night sky at just 77 light-years away.
Saturday, October 14: 'Ring of Fire' annular solar eclipse - Today almost everyone in North, Central and South America will see a partial solar eclipse, with any special location's distance from a 125 miles wide central path determining how much of the sun will appear to be blocked by the sun. Only those within that path - which goes through the US Southwest, Mexico's Yucatan Peninsula, Belize, Honduras, Nicaragua, Panama, Colombia and Brazil - will be able to photograph a 'ring of fire' around the moon as it eclipses up to 91% of the sun. To photograph this you'll need to use solar filters at all times and only watch it through the LCD screen on the back of your camera. The U.S. states the central path runs through - and from where the 'ring of fire' will be visible - comprise Oregon, California, Idaho, Nevada, Utah, Arizona, New Mexico, Colorado and Texas.
Saturday, October 21: Orionid meteor show - Up to 20 'shooting stars' are expected from the peak of the Orionids peak, which will occur in the early hours. Meteors will appear to emanate from the constellation Orion, though they can appear anywhere in the sky. The best way to photograph them is to leave a camera with a wide-angle lens on a tripod in continuous mode in the hope of catching one. Go for 30-second exposures.
Virtual Camera Club News
The Nimble Photographer Newsletter is now publishing every Thursday. Readers will enjoy a variety of content spanning from short photo essays, to commentary on weekly events, to reviews of the latest and coolest photo gear.
TDS Workshops! - You can sign up for available workshops by visiting The Nimble Photographer. Inner Circle Members receive a 10-percent discount on all events.
Inner Circle Members: A big thanks to those who support our podcast and our efforts! We are having a blast at our new Inner Circle hangout, the private group I've set up at DerrickStoryOnline. We'd love it if you join us. You can become an Inner Circle Member by signing up at our Patreon site. You will automatically be added to the new hangout.
Great Photography Articles on Live View - If you check out our publication and appreciate what you see, be sure to follow us and clap for those authors. You can find us at medium.com/live-view.
If you're interested in writing for Live View, drop me a line at dstory@gmail.com.
The New Donation Kit for Carefree Shipping of Found Film Cameras - If you've discovered a film camera that's no longer being used, our new Donation Kit makes it easy to pack and ship. Just visit the Contact Form on thenimblephotographer.com, click the box next to Donating a Film Camera, and let me know what you have. In your note, be sure to include your shipping address.
Affiliate Links - The links to some products in this podcast contain an affiliate code that credits The Digital Story for any purchases made from B&H Photo and Amazon via that click-through. Depending on the purchase, we may receive some financial compensation.
Red River Paper - And finally, be sure to visit our friends at Red River Paper for all of your inkjet supply needs.
See you next week!
You can share your thoughts at the TDS Facebook page, where I'll post this story for discussion.