I just returned from a trip to Asia, and I was pleasantly surprised how often I used my iPhone 3GS for photos and video capture. Because of its excellent connectivity, the iPhone works great with Flickr on the fly.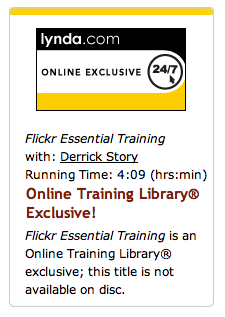 I cover a lot of these basics in my just-released Flickr Essential Training on Lynda.com. But one new feature that has surfaced since I recorded the title is worth sharing here.
Now you can send a photo from you iPhone directly to Flickr and create a Twitter post too. That's how I posted the image titled Nagasaki Streetcar Ride. It's really easy. All you have to do is read the FAQ, Can I post to Flickr and Twitter from my mobile?, then add your unique email address to your iPhone. When it's time to share, email the image from the iPhone using the mobile address, and you're set. It's a great way to add images to your Flicker account, and then tweet about them at the same time.