This week on The Digital Story Photography Podcast: - Top Stories of 2014, Lighting Q&A with Leah, Lens Technology, Instagram Cleans House - All of this and more on today's show with Derrick Story.
Snapshot - Instagram Cleans House - My Instagram audience is organic. In other words, I haven't advertised or participated in any promotions to gain new followers. So I was a bit surprised when I lost close to 100 followers during the latest housecleaning. Here's a bit about that.
Weekly Update - Lens Technologies: Fluorine vs. Fluorite - Fluorine is a special coating that's applied to the surface of a lens that helps to repel things like dust, water, grease, and dirt. Fluorite refers to the mineral used to create the lens elements inside the lens. It's a monocrystal that has low chromatic aberration while being much lighter than traditional optical glass. Source: PetaPixel.
Also this week... The Tamron SP 15-30mm f/2.8 Gets an Official Price Tag and It's Lower Than We Thought - Tamron Japan has just released the official price tag for the lens, which will be $1,178. It is set to release just five days from now, on December 25. Source: FStoppers.com.
And finally: Apple Adds 7 Cameras with RAW Compatibility 6.02 Update - Canon PowerShot G7 X, Canon PowerShot SX60 HS, Fujifilm X100T, Nikon 1 J4, Olympus PEN Lite E-PL7, Panasonic LUMIX DMC-GM5, and the Sony Alpha ILCE-5100. Source: The Digital Story.
Story #1 - Top Stories for 2014 - What were the topics that caught the eye of TDS readers? Here's the top story for each month of this past year.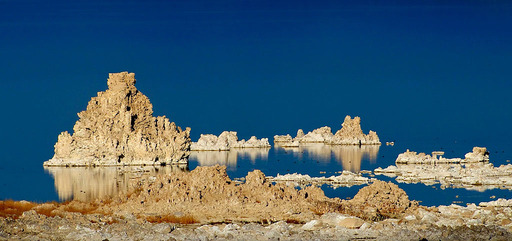 January 2014 - 5 Tips for Shooting Sports with the Olympus OM-D E-M1
February 2014 - DIY Slide Digitizer with Olympus OM-D and Leica Projector
March 2014 - How to Restore Old Photos in Aperture
April 2014 - There's More to Lightroom 5pt4 than Mobile Sync
May 2014 - Dust Off Your Old Glass
June 2014 - Can't Decide Between Aperture and Lightroom? Use Both
July 2014 - How Does the Olympus 75-300mm Stack Up?
August 2014 - New Uses for Old Camera Bags
September 2014 - What Not to Shoot with a Typical Zoom at Sporting Events
October 2014 - Long Telephoto for Landscape Work
November 2014 - Yosemite Compatibility with Google Nik Collection
December 2014 - Panasonic 35-100mm f/4.0-5.6 Field Test
Story #2 - Photo Q&A #3 with Leah - "Side Lighting vs Front" - Leah was admiring a photo that had lots of texture, and she was wondering how the photographer achieved the effect. An interesting conversation ensues. 
Story #3 - New SizzlPix Winners! Congratulations to the follow virtual camera club members who participated in recent Photo Assignments and have been selected as SizzlPix Pick of the Month.
October 2014 - "Water" - Carl Shortt
September 2014 - "Shot From Behind" - Shelle Singer
August 2014 - "My Favorite Close Up" - Gary Legere
Virtual Camera Club News
Photo Assignment for December 2014 is "Frozen".
News from SizzlPix: Have your SizzlPix now, and with BillMeLater, make no payment until June. Great for selling SizzlPix of your photography and collecting your profit even before you pay. Also helpful for any photographer with an opportunity for gallery showings.
Red River Paper - Save 10 percent off your next order of inkjet paper and greeting cards. Good one per customer. Use discount code STORY10X - Ends 1/15/15.
And Finally...
If you haven't done so already, please post a review for The Digital Story Podcast in iTunes.
BTW: If you're ordering through B&H or Amazon, please click on the respective ad tile under the Products header in the box half way down the 2nd column on thedigitalstory.com. That helps support the site.
Download the Show
In addition to subscribing in iTunes, you can also download the podcast file here (34 minutes). You can support this podcast by purchasing the TDS iPhone App for only $2.99 from the Apple App Store.
More Ways to Participate
Want to share photos and talk with other members in our virtual camera club? Check out our Flickr Public Group. And from those images, I choose the TDS Member Photo of the Day.
Podcast Sponsors
lynda.com - Learn lighting, portraiture, Photoshop skills, and more from expert-taught videos at lynda.com/thedigitalstory.
Red River Paper -- Keep up with the world of inkjet printing, and win free paper, by liking Red River Paper on Facebook.
SizzlPix! - High resolution output for your photography. You've never seen your imagery look so good. SizzlPix.com. SizzlPix! now is qualified for PayPal "Bill Me Later," No payments, No interest for up to 6 months, which means, have your SizzlPix! now, and pay nothing until June!
Want to Comment on this Post?
You can share your thoughts at the TDS Facebook page, where I'll post this story for discussion.