This is The Digital Story Podcast #555, October 25, 2016. Today's theme is " Bridgeport." I'm Derrick Story.
Opening Monologue
I'm recording this show on a crisp Sunday morning in the Eastern Sierra. We're in Day 3 of our TDS Fall Photography Workshop, and while the participants are working on their current assignments, I'm slipping off to say hello to you. Here's what's been going on.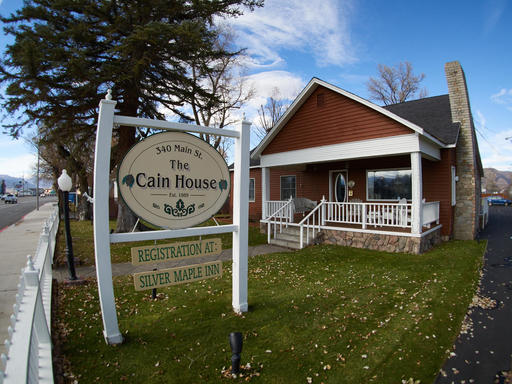 Top 5 Tripods for 2016
Top 5 Tripods for 2016 via PhotographyTalk
Sirui T2205X - If you want a lightweight tripod that's compact, yet has a maximum height of nearly 5 feet, the Sirui T-2205X is the tripod for you. It weighs just 2.6 pounds, meaning you can easily carry it on long journeys without getting fatigued. Folded down, the tripod is a mere 14.6 inches long, again, making it a great choice for photographers that need a full-size tripod but don't want to deal with carrying something that's heavy or cumbersome.

Handlepod - Handlepod offers sturdy support in a highly compact package and gives you the versatility of utilizing it in a number of ways. Hold it in your hand for steadier low-light or long exposure shots. Brace it against a support like a wall or a post for instant tripod-like stability. Use the Handlepod's built-in elastic cord to lash it to a steady object like a tree or even the side mirror of your car. That's versatility that no tripod can match!

Manfrotto 190go! - Being able to take shots close to the ground is not something that all tripods offer, but the Manfrotto 190go! certainly does. The center column can be positioned at a 90-degree angle to the ground, giving you the ability to take shots at a height of just 2.75 inches. As if that's not attractive enough, the 190go! is made of aluminum for strong, sturdy support, but doesn't weigh a ton either - just 3.7 pounds.

3 Legged Thing Equinox Winston - With a maximum height of 76.9 inches, the Equinox Winston tripod from 3 Legged Thing will give you the height you need for virtually any shot. The Equinox Winston doesn't neglect the need to go low either, as it can get down to 10.6 inches above the ground for low perspective shots. Another advantage this tripod has over others is that it can support over 88 pounds.

Velbon Ultra 555A - This small, aluminum tripod from Velbon has five leg sections for an extended height of just over 60.6 inches, but folds down to a compact 14.7 inches when not in use. Weighing in a 3.25 pounds, it's relatively lightweight as well. It's telescoping legs have a twist to lock feature, ensuring that the legs don't become disengaged, causing the tripod to fall. The legs can be set at three different angles, giving you leeway to shoot from different perspectives. It even allows for shooting just 5 inches off the ground for those must-have shots with lots of foreground details.
Follow Us on Apple News for iOS Devices
I'm happy to announce that The Digital Story, The Nimble Photographer, and theAnalogstory are all available on the Apple News App for iOS devices. Just click on the following links on your iPhone or iPad, then save us to your Favorites.
Updates and Such
Big thanks to all of our Patreon members! I was able to pay for the podcast server and the backup system from last month's pledges. Your contributions are making a positive impact.
I'll be announcing the 2017 TDS Workshop season by the end of October. And I have to tell you, this is our most exciting lineup to date. Keep eye peeled!
B&H and Amazon tiles on www.thedigitalstory. If you click on them first, you're helping to support this podcast. And speaking of supporting this show, and big thanks to our Patreon Inner Circle members.
And finally, be sure to visit our friends at Red River Paper for all of your inkjet supply needs.
See you next week!
More Ways to Participate
Want to share photos and talk with other members in our virtual camera club? Check out our Flickr Public Group. And from those images, I choose the TDS Member Photo of the Day.
Podcast Sponsors
Red River Paper - Keep up with the world of inkjet printing, and win free paper, by liking Red River Paper on Facebook.
MacPaw Creators of CleanMyMac 3 and other great software for Apple computers. Visit www.macpaw.com today.
Hedge for Mac - The fast solution for moving photos and videos from memory cards to drives, or drives to drives for that matter. Learn more at Hedge for Mac.
The Nimbleosity Report
Do you want to keep up with the best content from The Digital Story and The Nimble Photographer? Sign up for The Nimbleosity Report, and receive highlights twice-a-month in a single page newsletter. Be a part of our community!
Want to Comment on this Post?
You can share your thoughts at the TDS Facebook page, where I'll post this story for discussion.