Some news sites have labeled the Canon 5D Mark IV as the most anticipated camera of the year. I think in part that's because it has been a long time since we saw the Mark III. So fair enough.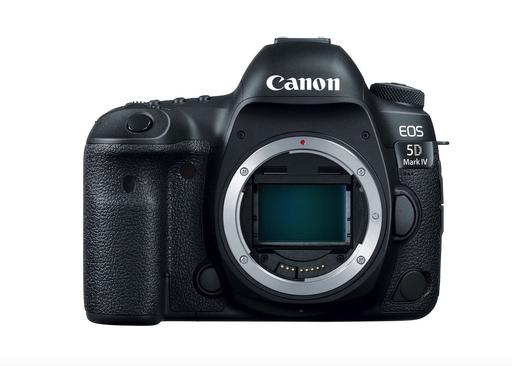 But a lot has changed over those years, and I'm wondering who this latest version is for? After all, it's a hefty investment at $3,499.
I think those who stuck with the 5D Mark II are prime candidates for this latest model. With the new sensor, vastly improved autofocusing, increased frame rate, and built-in wireless connectivity, it's finally time to demote the trusty Mark II to the role of backup camera. Plus, c'mon, how long has it been since your upgraded your DSLR?
I also think the 5D Mark IV is a good choice for freshly-minted professional photographers, especially those who cover events, weddings, and shoot portraits. If this camera has the longevity that the Mark II provided for those like me, then the $3,499 is a sound investment for the long haul.
Beyond those scenarios, however, the choices are less clear. With the innovations rolled out by Sony, Fujifilm, Olympus, and other mirrorless providers, plus the latest DSLR releases from Nikon and Pentax, the 5D Mark IV faces strong competition.
As for me, I'm waiting to see what Olympus is going to do the the OM-D E-M1 update, and the OM-D E-M5 Mark III. The OM-D line is providing me with everything that I want right now. And they are far more affordable.
Like I said, a lot has changed over the last few years.
Capture One Pro Tips and Techniques
Improve your skills by watching Capture One Pro Essential Training now available on lynda.com. More than 5 hours of tips, tricks, and techniques. Plus many free movies using advanced techniques.
I've also created a dedicated Capture One Pro Training page on The Digital Story. You can follow all of the tips and techniques that I publish in one convenient spot.
Thinking About Making the Transition from Aperture or Lightroom? - Download my free eBook titled, Rocky Nook's Guide to Moving to Capture One Pro. I show you the steps to create a test library, then build the foundation for a smooth transition to Capture One Pro.
Want to Comment on this Post?
You can share your thoughts at the TDS Facebook page, where I'll post this story for discussion.