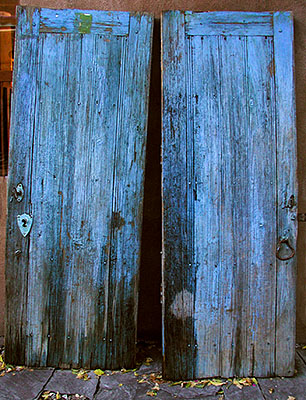 Seems like forever since I've been to New Mexico. But I'm going next week to teach my Photoshop class. I know many of you have visited the area, and I'm hoping you might share some recommendations for taking pictures. So what do you think? What should I not miss in the Santa Fe area?
Photo of Blue Doors by Derrick Story.

Events! See the TDS Event Calendar for photography workshops, speaking engagements, and trade show appearances.
---
Technorati Tags: Adobe Photoshop, Derrick Story, digital photography, Technology, The Digital Story