The Olympus E-P1 digital SLR camera blends traditional looks with modern capability. Visually, it celebrates the styling of the original Olympus Pen camera that was introduced in 1959. But at its heart, it features the latest Olympus technology, including a micro four-thirds lens mount, 12.3 megapixel capture, and Raw, Jpeg, and AVI recording formats. In many ways, it's the most exciting Olympus release in recent history.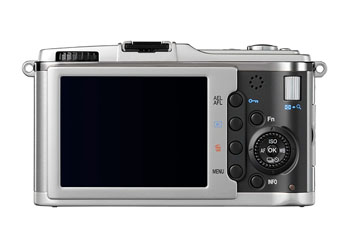 On June 19, 09, a handful of photographers will be testing more extensively the Olympus E-P1 in New York City. This will give us a chance to drill down into its features, examine the images it captures, and share those pictures with you. In my case, I already have opinions about the things I like and don't like about the camera. This shoot will help me better articulate those thoughts.
More to report soon. In the meantime, if you want to get the scoop on the feature set for this camera, listed to my podcast titled, Meet the Olympus E-P1 digital SLR camera.
---
-
---
Technorati Tags: digital photography, podcast, technique, Technology, The Digital Story, tips