One camera that I'll never part with is my Hasselblad 500C with two lenses and lots of cool accessories. But I never get to shoot with it either. That may change soon thanks to a new Kickstarter campaign, Hasselnuts: Hasselblad Camera + iPhone DigitalBack Kit.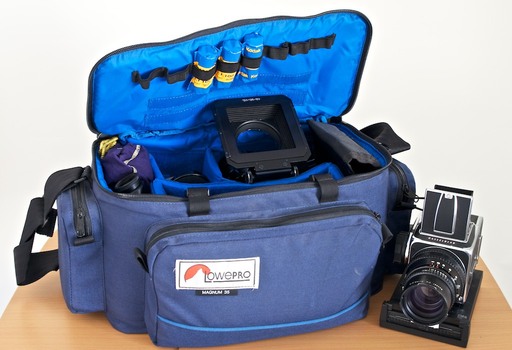 Will this Hassey kit return to service?
What the Hasselnuts designers have come up is an iPhone adapter that looks like a traditional film back. It incorporates a lot of clever elements, plus a dedicated iOS app that allows you to retain the analog shooting experience while creating digital images.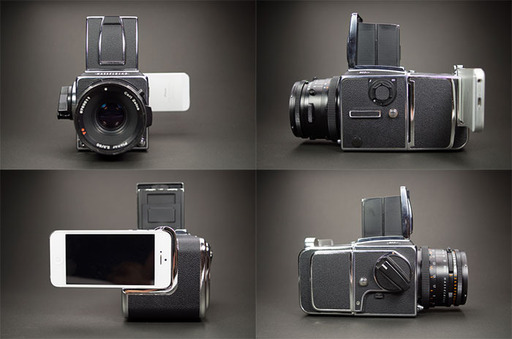 The first 44 backers can get the Hasselnuts back for $199. The second wave for $249. The estimated street price for the full production model next year is $349.
So, what would I do with this device? I've actually thought about this quite a bit. Other than the pure enjoyment of having my Blad sitting on a tripod in the studio once again, I would experiment with a few projects for Instagram and Flickr. A 6MP square image is more than enough resolution for social network use. And there's no lens on the planet that creates the look of the Zeiss Sonnar 150mm f/4 on a 500C body.
I'll keep you posted. In the meantime, if you're interested in this Kickstarter project, you can find out more here.
---
Join me on my Instagram site as I explore the world of mobile photography. And now Instagram features 15-second movies too.
Want to Comment on this Post?
You can share your thoughts at the TDS Facebook page, where I'll post this story for discussion.