This week on The Digital Story photography podcast: Organizing your 2013 photo library (and preparing for 2014); Nimbleosity Report - Canon PowerShot S110 (great deal on a super camera); Photo Help Desk: the Ziploc bag trick - All of this and more on today's show with Derrick Story.
Story #1 - Over the course of the year, it's very easy to let your photo library become a bit messy. Now that we're nearing the end of 2013, this is a great time to tidy up your image collection and prepare for the coming year.
Story #2 - The Canon PowerShot S110 Digital Camera is currently available for $219. Check out these features: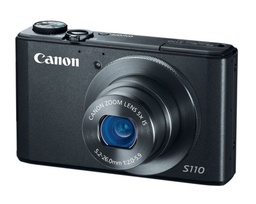 12.1MP Resolution 1/1.7" CMOS Sensor
24-120mm UA Lens (f/2.0 at wide angle)
3.0" PureColor Touch Screen LCD Display
DIGIC 5 Image Processor, Intelligent IS, High Speed AF
Full HD 1080p Video with Stereo Sound
ISO 12800, ND filter, and Multi-Aspect Ratio RAW
Smart AUTO, Movie Digest and WiFi
HDR, electronic level HDMI out, and copyright imprinting
Weighs 6.1 ounces and is less than 4" wide
I talk about why I think this is a can't-miss deal for nimble photographers looking for a super compact camera.
Story #3 - It's that time of year to put a Ziploc bag in your camera kit. I explain why in the third segment of the show.
Photo Assignment News
Photo Assignment for November is High ISO.
And we have three new winners for the SizzlPix Pick of the Month: August 2013 - Street Scene - Dominick Chiuchiolo; September 2013 - Grab Shot - Michael Fairbanks; and October 2013 - My House is My Castle - Keith Hartman.
For The Digital Story Virtual Camera Club members ... if you'd like additional copies of for gifts, or SizzlPix! of any other of your images to make spectacular, amazing holiday gifts, order any two SizzlPix! to be shipped together, and we'll give you 25% off on the second one! Order any size up to a mind-boggling 48 by 72" Imagine -- six feet! and no sacrifice in resolution, luminance, and impact. Just put "TDS " in the comments space on the sizzlpix.com order page. Of course, you may apply the discount to any number of pairs. And free shipping to any US mainland address.
BTW: If you're ordering through B&H or Amazon, please click on the respective ad tile under the Products header in the box half way down the 2nd column on thedigitalstory.com. That helps support the site.
Listen to the Podcast
In addition to subscribing in iTunes, you can also download the podcast file here (34 minutes). You can support this podcast by purchasing the TDS iPhone App for only $2.99 from the Apple App Store.
More Ways to Participate
Want to share photos and talk with other members in our virtual camera club? Check out our Flickr Public Group. And from those images, I choose the TDS Member Photo of the Day.
---
iPad for Digital Photographers
If you love mobile photography like I do, then you'll enjoy iPad for Digital Photographers
-- now available in print, Kindle, and iBooks versions.
Podcast Sponsors
Red River Paper -- Keep up with the world of inkjet printing, and win free paper, by liking Red River Paper on Facebook.
Make Your Photos Sizzle with Color! -- SizzlPix is like High Definition TV for your photography.
Want to Comment on this Post?
You can share your thoughts at the TDS Facebook page, where I'll post this story for discussion.