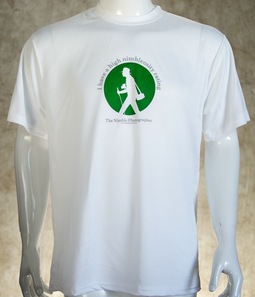 As we turn the corner from Winter to Spring here in the States, The Nimble Photographer breaks out some new goodies in the spirit of the season.
The Nimbleosity T-Shirt ($17.50) wicks moisture away from the body. Perfect for a day hike, bike ride, or Sunday afternoon stroll. Double-needle hemmed bottom, sleeves, collar, and arms. Only weighs 3.7 ounces and designed with 100 percent high performance poly fabric.
The Stainless Steel Water Bottle ($12.95) is crafted by Wenger. This handsome 26-ounce "clean water" bottle is perfect for an afternoon hike, bike ride, or as a companion while running errands in the car.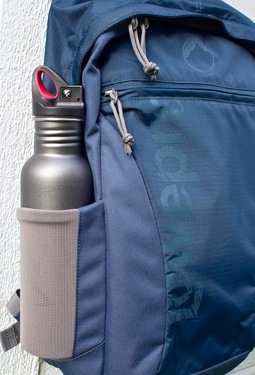 The Walking Man logo is printed on the front in black, and Wenger is printed on the back. The matte finish for the bottle is charcoal gray. Kit includes D-Ring attachment.
The Microfiber Cleaning Cloth ($2.50) keeps those sunglasses and camera filters free of grime and smudges.
This cloth features our Spring 2014 Walking Man with "I have a high nimbleosity rating" circling him. Vinyl pouch included. Cloth measures 6" x 6". And if that wasn't good enough, free shipping for this item.
While you're in the store, you may want to check out our popular Walking Man Cap, limited edition shoulder bag, and variety of T-Shirts.
---
These products have a high Nimbleosity Rating. What does that mean? You can learn about Nimbleosity and more by visiting TheNimblePhotographer.com.
Want to Comment on this Post?
You can share your thoughts at the TDS Facebook page, where I'll post this story for discussion.
---