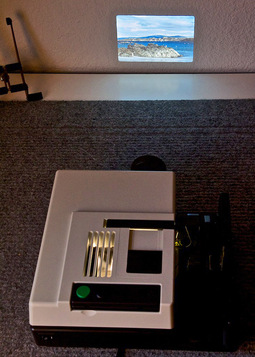 I just read a terrific article on PetaPixel about converting a slide projector into an automated digitizer. And it got me thinking... what can I do with mine?
I have a wonderful Leica P150 projector that I loved in the film days. It's still in perfect shape and projects beautiful images. But I'm not using it.
So I started thinking about this. I could use the P150 to project images in the studio for interesting composites with live subjects. I could take a whack at converting it into a slide digitizer. The projector could be an interesting light source for photo projects.
I have the Leica projector out on my workbench. So I'll keep toying around with ideas. If something comes to mind for you, please share the idea on our TDS Facebook page.
Want to Comment on this Post?
You can share your thoughts at the TDS Facebook page, where I'll post this story for discussion.