"I'd like a seat by the window."
That's a request that you'll hear from me over and over, whether we're in a restaurant, bar, or airplane. If it's a hotel, I want the street view. Visiting a friend at a high rise office, let's go over there.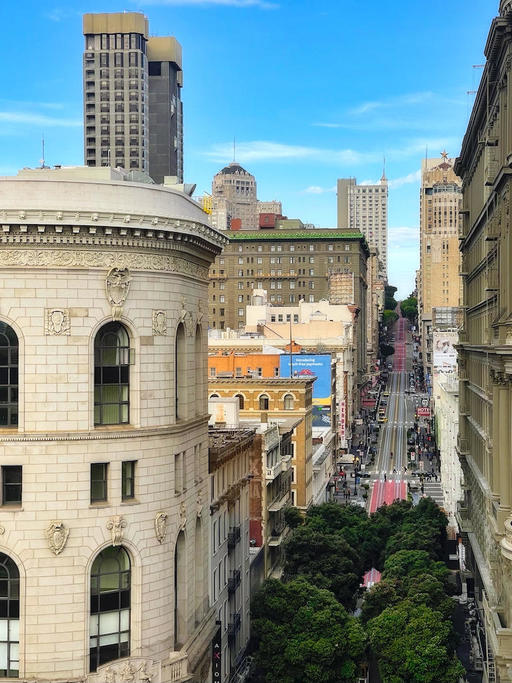 Powell St., San Francisco. Photography with an iPhone 12 Pro Max. Photo by Derrick Story.
I consider windows a gift in photography. I don't worry about the glass because by now everyone knows how to avoid reflections by simply putting the camera up against it. And I don't notice any serious image degradation problems.
(Isn't it funny, some photographers are so worried about putting a multicoated optical filter in front of their lens, while others shoot freely through quarter-inch high-rise windows.)
For this lovely shot looking up Powell St. in San Francisco, I didn't have to risk a drone, rent a helicopter, or hang off an unstable precipice. I just had to go to lunch, request a window seat, and line up a few pictures while I sipped my coffee.
Windows to the world are a gift. Enjoy them!
You can share your thoughts at the TDS Facebook page, where I'll post this story for discussion.