Apple's AirPods are handy for more than listening to your favorite podcast on your iPhone. They can be useful tools when connecting with others on your Mac via Zoom, Skype, and other video conferencing platforms.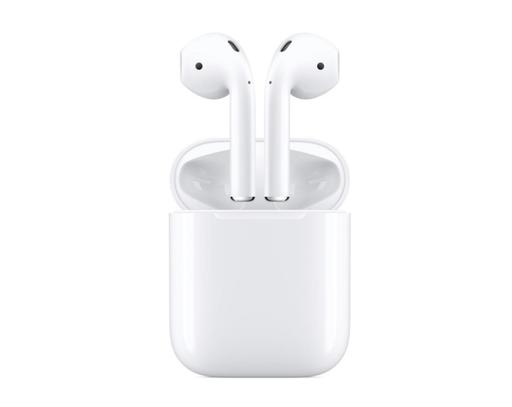 When using your AirPods instead of the built-in mic on your computer, you can improve sound quality of your voice while at the same time providing more mobility for moving around. They can be particularly handy when you don't want to be constrained by headphone wires or don't want to mess with finding an audio interface for your computer to use a regular mic.
If this sounds appealing to you, here are some tips for configuring and getting the most from your AirPods.
Connecting to Your Mac
Start by putting the AirPods in your ears, then going to System Preferences > Bluetooth on your Mac. If you haven't done so already, check the box "Show Bluetooth in the menu bar." This will make things easier in everyday use.
Now click on the Bluetooth icon in the menu bar and tap on Connect for the AirPods. Your Mac should respond fairly quickly with the pairing. If there is a hangup, I would recommend going to the device that you last used the AirPods with, most likely your phone, and disconnecting from it. Then return to your Mac, and the pairing should go smoothly.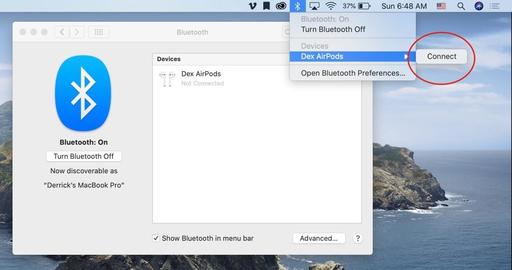 Connecting AirPods to your Mac.
Once the pairing has been made, tap on the Option button and refer to the illustration below. Then click Done.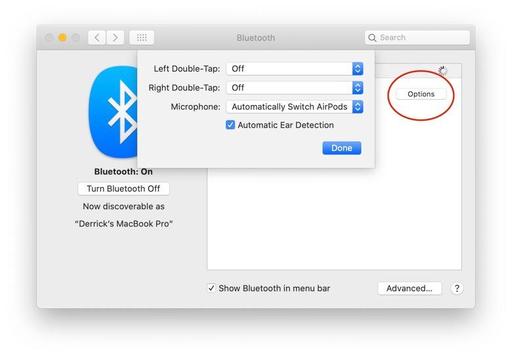 Configure your AirPods like this.
You can test your configuration using a simple app such as Voice Memos that's included with your Mac. Then, before you use your AirPods on your next video conference call, be sure to check the settings for that platform to make sure they are the audio device being used. For example, here are the settings for Skype.

Checking the settings on Skype (or whatever platform that you are using).
Doubling Your Performance
One of the few downsides to using AirPods for video conferencing is their battery life. If you're on a particularly long call, you may hear the familiar battery warning beep. You can check the battery level by clicking on the Bluetooth icon in the menu bar.
But keep in mind that you only really need one AirPod at a time. So I recommend starting with one, using it for a while, then putting the other one in your other ear, remove the first AirPod and return it to the case for charging.
You can do this in realtime during the call without ever missing a beat. And unless you're working a telethon, you should have plenty of juice to complete the meeting, even a long one.
Once you're finished with the session, I would go back to the Bluetooth icon and Disconnect your AirPods from your Mac. This leaves them ready to connect to another device.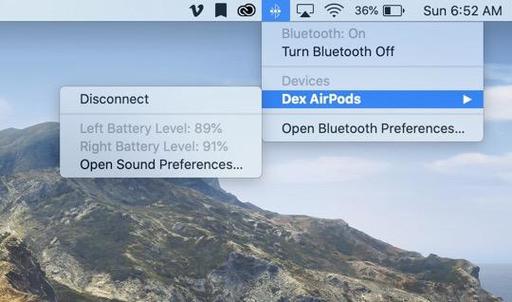 Disconnecting your AirPods.
Final Thoughts
Wireless Bluetooth earbuds are incredibly handy devices for remote work and connecting with others online. They bypass the need for a separate audio interface, they are portable, and in most cases, they sound better than the built-in mic on you Mac.
Pair them up and take them for an online spin. I think you'll like what you hear.
There are product links in this article that contain affiliate tags. In some cases, depending on the product, The Digital Story may receive compensation if you purchase a product via one of those links. There is no additional cost to you.
You can share your thoughts at the TDS Facebook page, where I'll post this story for discussion.