If you've been frustrated by layers in other image editing apps, maybe it's time to take a look at them in Luminar. It's a whole different ballgame there, and a much more enjoyable one too.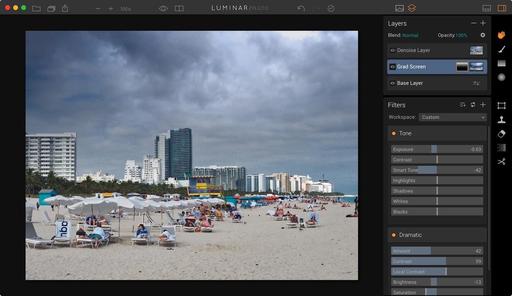 The first thing that I noticed when learning about layers in Luminar, is that they work intuitively. In other words, If I guess that I can reposition a layer by clicking and dragging, it actually performs that way. So using these tools evolved from being the "L Word" to something that I truly like. Here's a movie that provides you with a nice overview of their functionality.
If you want to learn more about working with Luminar as an editing extension for Photos for macOS, I have a terrific resource for you: Photos for macOS: Advanced Editing Extensions, on lynda.com. And if you haven't downloaded Luminar yet, you can get it here.
Imagine having powerful layers controls built right into Photos for macOS. Who would of thought? Or, if you wish, you can use Luminar as a plugin for Lightroom, or as a standalone app. It's certainly changed my opinion about this type of editing.
Learn How to Streamline Your Image Editing
You can learn more about using Luminar as an editing extension in my lynda.com training, Photos for macOS: Advanced Editing Extensions.
And if you'd prefer to cozy up with a book, check out The Apple Photos Book for Photographers that features chapters on basic editing, advanced post processing, and editing extensions.
You can share your thoughts at the TDS Facebook page, where I'll post this story for discussion.