This is The Digital Story Podcast #565, Jan. 3, 2017. Today's theme is "Something To Look Forward To." I'm Derrick Story.
Opening Monologue
Have you ever had a friend tell you, "I just want to get something on the books. I like having things to look forward to."? It's a very human emotion. In a lot of ways, I think it's an expression of hope. And it's a concept that applies well to our photography too, as I will discuss in today's show.
Something To Look Forward To
When we're standing at the threshold of a new year, most strive to make the 12 months ahead better than those in the rear view mirror. And one of the ways that we can do that is plan for activities that will bring goodness to our lives.
An area that's rich with possibilities for us is our photography. It offers so many opportunities in a variety of ways, a few of which I'm going to cover right now.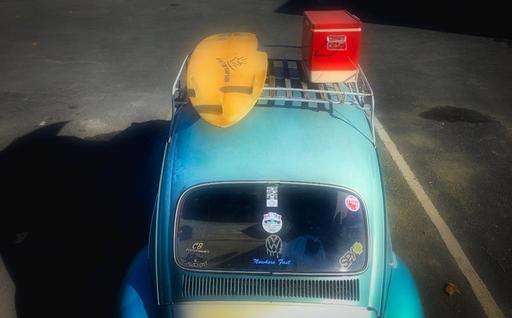 Enter a Photo Competition - Few things feel better to a photographer than having an image earn a top prize. In addition to all of the attention, and possible financial rewards, it is a solid affirmation that we are improving in our craft. But there are other benefits to this activity too...

Save For, then Purchase, a New Camera - This is different than slapping an impulse buy on your credit card. Instead, make this a project where you identify the gear that you desire, create a plan to save for it, then purchase it once the funds have been secured. Not only will you have the elation of a new camera or lens, but the satisfaction of designing a business project and accomplishing your goals.

Plan a Photography Vacation - There are so many benefits to getting out of your own backyard and exploring a different part of the country with your camera. In addition to the pictures you capture, you will meet new people, taste different foods, and broaden your understanding of the world. The good feelings will begin right away with putting your name on a reserve list or booking the flight.

Volunteer Your Services - There are so many areas that could use skilled photographers, but don't know how to find them or can't afford them: the local food bank, churches, schools, and amateur sports teams, just to name a few. If you line up a project for one such entity, imagine how good it feels to say, "Yeah, I'm going to be the photographer for that little leagues baseball team this summer."
In the News
An Update on Brides Magazine's Insistence That Pros Shoot Canon or Nikon. "Brides approached Matsuura with an article proposition: providing couples a guide for choosing a photographer. In response to the question "Besides the quality and style of photographs, what else should brides be thinking about?", Matsuura proposed a series of more detailed questions, one of which was: "What type of equipment do you use?" In addition to the proposed questions, Matsuura offered hypothetical answers that a photographer might give a client in an effort to further illustrate the type of interactions a couple might expect with a potential photographer. These hypothetical answers included the controversial assertion that professionals use either Canon or Nikon cameras."
What she wrote was: "Your photographer should know their equipment. Canon and Nikon are the most readily used cameras, but there are many other well-known professional cameras out there. Whatever your photographer does choose, it's good to make sure that he/she is well versed in their equipment."
But it was changed to: "Ideally, your photographer would use the most readily available professional camera."
Thanks to FStoppers.com.
Do You Have an Old Pentax DSLR?
I have some terrific Pentax-F and Pentax-FA lenses that I would like to compare on digital sensors to the film cameras I'm testing. If you have an older Pentax DSLR that you're not use and willing to sell affordably, please drop me a line at: derrick@thedigitalstory.com
CES is This Week
Most likely, by the time you hear this podcast, I will be in Las Vegas for the Consumer Electronics Show. That means I'll be reporting during the week, and will have a special podcast for you next week.
Updates and Such
Big thanks to all of our Patreon members! I was able to pay for the podcast server and the backup system from last month's pledges. Your contributions are making a positive impact.
B&H and Amazon tiles on www.thedigitalstory. If you click on them first, you're helping to support this podcast. And speaking of supporting this show, and big thanks to our Patreon Inner Circle members.
And finally, be sure to visit our friends at Red River Paper for all of your inkjet supply needs.
See you next week!
More Ways to Participate
Want to share photos and talk with other members in our virtual camera club? Check out our Flickr Public Group. And from those images, I choose the TDS Member Photo of the Day.
Podcast Sponsors
MindShift Gear - MindShift Gear is a group of committed professional photographers and product designers who support conservation and protection of our natural resources and planet.
Red River Paper - Keep up with the world of inkjet printing, and win free paper, by liking Red River Paper on Facebook.
The Nimbleosity Report
Do you want to keep up with the best content from The Digital Story and The Nimble Photographer? Sign up for The Nimbleosity Report, and receive highlights twice-a-month in a single page newsletter. Be a part of our community!
Want to Comment on this Post?
You can share your thoughts at the TDS Facebook page, where I'll post this story for discussion.