One of the best jobs in the photo business is the second shooter. You don't have the "shot list pressure" that the primary photographer has, you can roam more freely, and the odds of capturing the big shot are much greater. I used to watch my second shooters with envy when I was a wedding photographer.
Now, I shoot alone mostly. But I've learned to be my own second shooter. Here's what I mean.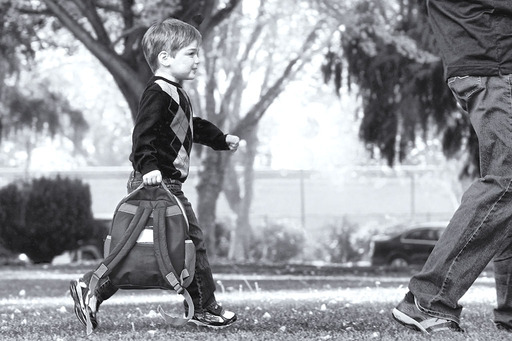 "Catching Up to Dad," photo by Derrick Story.
I recorded this image after a paid assignment was completed. I was hired to photograph a family portrait for their holiday greeting card. We got the shot we needed, then let the kids run around for a bit in the park.
That's when I went into second shooter mode. I stayed down on the ground (actually on my belly in the wet grass) and photographed the boys as they burned off some excess energy. When it was time to go, I saw this image of the oldest trying to catch up to his dad.
I could have packed away my gear after the group shot. But instead, I went into second shooter mode. And by doing so, I often get shots that I would have otherwise missed.
---
Join me on my Instagram site as I explore the world of mobile photography. And now Instagram features 15-second movies too.
Want to Comment on this Post?
You can share your thoughts at the TDS Facebook page, where I'll post this story for discussion.