There's been a vigorous discussion about the notion of substituting a modern iPhone (or other brand equivalent) for your bulging backpack, but not your favorite digital camera.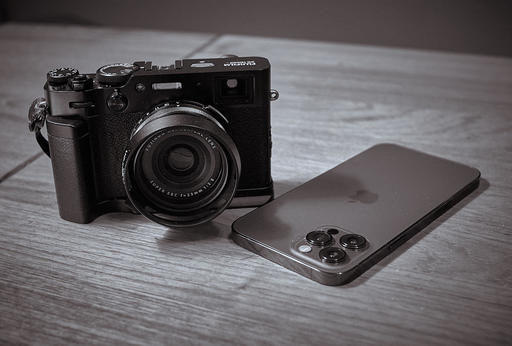 I think this idea appeals to photographers for a few reasons.
We love digital cameras and want to use them.
Serious photographers rail at the idea of a smartphone world only.
Many of us want to travel as light as possible.
Smartphones make a great second camera.
Ultrawide smartphone lenses can substitute for optics in our bags.
I posted an article on Medium.com titled, Replace the Bag, not the Camera that outlines the details of this approach.
You may also want to listen to the podcast, Using Your Smartphone with Your Digital Camera, Not Instead of It.
And finally, if you're interested in attending an online workshop that provides an hands-on experience with this concept, you can join a Wait List for "Integrating iPhone into a Pro Photo Workflow".
This is nimble photography at its best!
You can share your thoughts at the TDS Facebook page, where I'll post this story for discussion.