This is The Digital Story Podcast #838, April 12, 2022. Today's theme is "OM-1 First Impressions and Workshop Expressions." I'm Derrick Story.
Opening Monologue
At last, the OM System OM-1 Digital Camera is in my hands. Of course there's a story behind that. And I'm back from the Humboldt Redwoods Workshop with lots of pictures and memories. But the thoughts I'm going to share are from the participants themselves. Yes,so much to cover today. So let's get to it. I hope you enjoy the show.
Digital Photography Podcast 838
Tune-In Via Your Favorite Podcast App!

---

Apple Podcasts -- Spotify Podcasts -- Stitcher

Podbean Podcasts -- Podbay FM -- Tune In
OM-1 First Impressions
The Awkward Arrival
The Empty Battery
First Impressions
Better menus
Bluetooth and WiFi with new mobile app
Fantastic viewfinder
A level readout that makes sense
Fast autofocus
Beautiful LCD
Super solid build
Tons of features and options
New 12-40mm lens is a joy
Still has all the good stuff that I liked before.
Final Thoughts
Workshop Expressions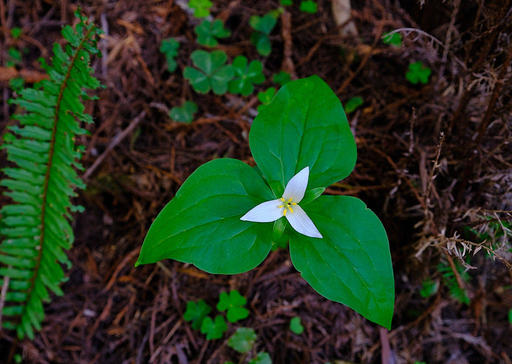 Here are some thoughts from those who attended the TDS Humboldt Redwoods Workshop.
Timo - "HDR can look pretty good, oval gradient masks can be rotated, and everyone loves Steve Martin."
Scott - "From Bob, about the Nikon Z cameras and what it's like to move from ND to LA as a teenager. From Steve, how to bring the right tools for the job and how to ask good questions. From Fred, how to persevere and get the job done. From Timo, about street photography, art, architecture, and Finnish-Americana. From Harold, about infrared photography, history, and Italian culture. From Jim, about medium format cameras and having a good sense of humor."
Bob - "One of the best learning opportunities for me was the presentation at the end of the workshop. It was great to be able to see the work that the guys produced and the ways it was different from my own even though we were shooting in the same area. I really appreciated the chance to see other people's work and hear their thoughts on it. The interaction among the group on the different photographs was thought provoking and is causing me to look at my own work in new ways."
Steve -"The back and forth regarding Timo's cemetery photo was very interesting. I can see both sides. While thinking about it on the nine hour drive home, I decided that the photo is something that should be shared to everyone. The reasoning behind this is because the photo evokes a very strong emotional response that all or most people can relate to, oppose to a violent, shock response, i.e. a human body ripped in half.It is definitely an intimate photo but it is also relatable to most everyone. I believe you had mentioned that one of the subjects was an "everyman". THAT, is a GREAT word to justify the sharing of the photo. Just my two cents on the subject."
Jim - "One major take away for me was shooting the beach scene in midday. Using the 1000X ND and converting to B/W was out of my usual workflow. Having the challenge of doing this, added another arrow to my quiver."
Harold - "So, what did I learn from another attendee? #1 stay away from logs in the water #2 Make sure your foreground is level, or the first thing to do when editing is level the photo and correct the parallax."
The 2022 TDS Workshop Season
We have great events lined up for this year, and there are a few more coming. Here's a recap of what we have so far:
April 2022 - Humboldt Redwoods Workshop (physical)
May 2022 - Infrared Photography Workshop (online event)
August 2022 - Ultimate B&W Photography Workshop (online)
Sept. 2022 - Eastern Sierra Photo Workshop (physical)
Nov. 2022 - Oregon Coast Photography Workshop (physical)
You can learn more about all of these events and register by visiting TheNimblePhotographer.com.
Capture One Pro 22 (V. 15.2) Release
Capture One 22 (15.2.0) is a feature release containing new functionality, quality-of-life improvements, performance improvements, new camera and lens support, and important bug fixes.
Major Changes
Keystone Tool redesign (including Auto Keystone)
General User Experience Improvements and tweaks
Apple Silicon (M1) performance improvements - Preview generation is up to 100% faster.

Improved Auto Rotate - The algorithm behind Auto Rotate has been improved, providing more accurate results on images where clear lines are visible. This makes it more valuable with, for example, landscape images with clear horizons.

Crop Aspect Ratio behavior - Changing the Aspect Ratio from the Crop Tool will now immediately apply this ratio to the selected image. This makes it easier and more intuitive to work with different aspect ratios, as you don't have to make a change to the crop for the new ratio to apply.

Easier access to drop-down menus - Drop-down menus that were previously only accessible by long-pressing their icons are now easier to open. Most icons have gotten a downwards arrow that will open the menu, and all menus can be opened by right-clicking their icons.

New default collection sorting option - Collections will now sort by Date instead of Name by default. This default can be changed in General Preferences, where both the sorting criteria and direction can be customized. This only affects new collections.
Other
Support for macOS 12.2
Capture One Fujifilm/Sony/Nikon subscribers converted to Pro
Auto Keystone
Let Capture One detect and correct the perspective automatically. By pressing the 'Auto' button in the Keystone Tool, lines in the image(s) are automatically detected, evaluated, and used for the correction. The result is a swift automatic correction with high precision.
By default, Auto Keystone will correct Vertical Keystone. This can be changed by simply selecting one of the other two guide modes to activate the cursor tool. The icon within the 'Auto' button will change accordingly and pressing it will instantly apply the desired correction. Auto Keystone works on batches of images.
Auto Keystone can also be triggered from the regular Auto Adjust functionality in the main toolbar. To do this, tick Keystone in the drop-down menu of Auto Adjust. Note that only Vertical Keystone is available from Auto Adjust.
If Capture One is unable to detect suitable lines in the image, pressing 'Auto' will have no effect.
Bits and Bobs
Only one new camera - Phase One iXM-GS120. A handful of new lenses supported.
You can download this version now!
Virtual Camera Club News
Inner Circle Members: A big thanks to those who support our podcast and our efforts!
My Writing on Medium.com: I now have 51 published articles on Medium.com. And if you haven't visited the site, and enjoy good writing on a variety of topics, I suggest that you may want to take a look. You can just go to the home page and enter "Derrick Story" in the search field. And if you like what you read, then follow me!
The New Donation Kit for Carefree Shipping of Found Film Cameras - If you've discovered a film camera that's no longer being used, our new Donation Kit makes it easy to pack and ship. Just visit the Contact Form on thenimblephotographer.com, click the box next to Donating a Film Camera, and let me know what you have. In your note, be sure to include your shipping address.
Affiliate Links - The links to some products in this podcast contain an affiliate code that credits The Digital Story for any purchases made from B&H Photo and Amazon via that click-through. Depending on the purchase, we may receive some financial compensation.
Red River Paper - And finally, be sure to visit our friends at Red River Paper for all of your inkjet supply needs.
See you next week!
You can share your thoughts at the TDS Facebook page, where I'll post this story for discussion.