This week on The Digital Story Photography Podcast: 5 Landscape Photography Tips, Speed Sorting Your Images, Photo Plus Expo Week - All of this and more on today's show with Derrick Story.
Story #1 - Budget Mitakon 42.5mm f/1.2 offered by ZY optics for M43, Sony E and Fuji X systems - Priced $359, and available initially in the Micro Four Thirds mount, the Mitakon 42.5mm f/1.2 appears to be aimed squarely at competing with Panasonic's Leica DG Nocticron 42.5mm f/1.2 for its Lumix G bodies, which delivers a similar angle of view to an 85mm focal length on full frame cameras. It's manual focus. (Source: DP Review).
In other news, Photo Plus Expo begins this week on Thursday in NYC.
And finally, Canon 6D and Sony RX1 Listed as Discontinued by Some Online Retailers. Preview of things to come? (Source: Petapixel).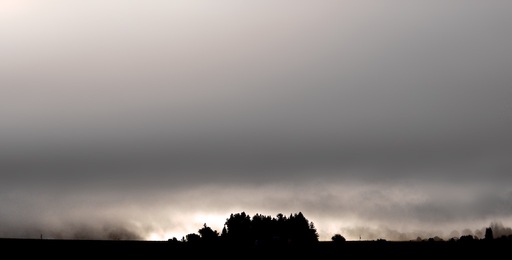 Story #2 - 5 Landscape Tips from Our Fall Photography Workshop:
Be Daring with the Sun - Having it at your back is safe, but often boring.
Fight Lens Flare - When shooting backlit subjects, remember to shield your lens from the sun.
Find a Main Subject - A bucolic hillside is lovely, but find a starting point for the viewer's eye. Often a foreground element will do the trick.
Look for Layers of Light and Dark - This is composition style perfected by Ansel Adams, and it creates visual interest.
Don't Forget to Reset Your Settings to Default - Adjusting exposure compensation, ISO and white balance is great, but set it back to default after getting shot.
Story #3 - Speed Sorting: How to Rate a Large Batch of Photos Quickly. Nothing like coming home with 1,500 exposures. Here's how to prevent them from languishing on your hard drive.
Virtual Camera Club News
Photo Assignment for October 2014 is "Water".
New Paper from Red River
This new stock looks great: 66lb. Palo Duro Satin features a subtle surface texture and elegant warm tone, because it contains minimal optical brighteners in the base stock and none in the coating. The warmth of this product is great for portraits, naturescapes, and black & white prints with just a hint of sepia. If you want that fine art pro lab photo finisher look, check out this new stock.
A Note from SizzlPix
They've ramped up their capacity, so we can go for volume for the holidays.
Special for TDS listeners, a 20% discount on all SizzlPix ordered, now through end of November! For orders placed by October 31, there should still be time for free mini-samples prior to production.
Using the comment space on the newly streamlined SizzlPix order page, write "TDS 20 percent discount," and if a free mini-proof is wanted prior to production, "free proof first," and your mailing address.
And Finally...
If you haven't done so already, please post a review for The Digital Story Podcast in iTunes.
BTW: If you're ordering through B&H or Amazon, please click on the respective ad tile under the Products header in the box half way down the 2nd column on thedigitalstory.com. That helps support the site.
Download the Show
In addition to subscribing in iTunes, you can also download the podcast file here (31 minutes). You can support this podcast by purchasing the TDS iPhone App for only $2.99 from the Apple App Store.
More Ways to Participate
Want to share photos and talk with other members in our virtual camera club? Check out our Flickr Public Group. And from those images, I choose the TDS Member Photo of the Day.
Podcast Sponsors
Red River Paper -- Keep up with the world of inkjet printing, and win free paper, by liking Red River Paper on Facebook.
SizzlPix! - High resolution output for your photography. You've never seen your imagery look so good. SizzlPix.com. SizzlPix! now is qualified for PayPal "Bill Me Later," No payments, No interest for up to 6 months, which means, have your SizzlPix! now, and pay nothing until January!
Want to Comment on this Post?
You can share your thoughts at the TDS Facebook page, where I'll post this story for discussion.