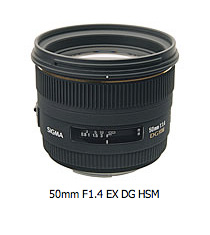 I've been depending almost exclusively on the Sigma 50mm F1.4 EX DG HSM Lens during my first few days in Beijing. In part, as I anticipated, it's because I'm working indoors as we prepare for the launch of the Olympics. My standard procedure everywhere I go is to carry the Canon 5D over my shoulder with the Sigma 50mm mounted. It's relatively compact, very fast at f/1.4, and has transformed even the most mundane shots into something pretty to look at.
Other photographers have been curious about it too. They've admired its handsome looks and have had fun testing it to see how it performs. Speaking of which, I'm very happy with the autofocus speed in real life shooting. As with my Canon lenses, I just don't think about it much. I compose the shot and the Sigma takes care of its business by the time I'm ready to shoot. It's also very quiet as it focuses never drawing attention to me as I try to grab the shot.
The images are quite beautiful. The color balance is accurate along with the sharpness of where I focus. The thing to keep in mind with a wide aperture lens, is that the focus falloff is fairly steep wide open. So if you're not used to shooting with this kind of glass, it can catch you off guard at first. But in the end, I love the look. It feels very artistic to me.
Everyday that I shoot with the Sigma 50mm, I like it more. And for the moment, it's my go-to lens. Of course that will change when I get out to the events...
Technorati Tags: digital photography, Technology, The Digital Story, Beijing