If you decide not to take advantage of Apple's trade in program for your old iPhone, there are plenty of fun tasks for this device. After all, everything but the cellular still works. By any measurement, an iPhone 4 or 4S is still an amazing portable computer.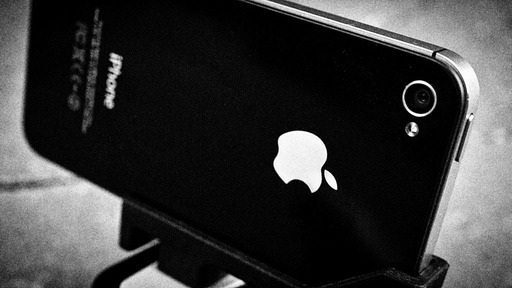 I have an iPhone 4S, and here are some of the things I'll be using it for now to complement my new iPhone 5S.
Use an iPhone an an External Flash
By downloading the free app, External Flash, you can use the LED light on the old iPhone as a fill flash. This can be particularly handy for portraits where you hold the second iPhone up high pointing down at the subject to highlight the hair.
Set Up a Remote Surveillance Camera
I've been testing a nifty app called AirBeam ($3.99) for remote photography. Load the app on to both devices, then you can use the camera from one iPhone to remotely send video to the other. I wrote about AirBeam originally in conjunction with the Galileo robotic stand.
Use as an Audio Recording Device
The iPhone is an excellent audio recording device, especially when outfitted with a high quality mic such as the Rode iXY. You don't have to worry about draining the battery of your primary iPhone during interviews and other extended recordings. And for video, you can put the audio recorder closer to the source for better quality, then substitute the audio track in post production.
Remote Release for Your Digital Camera
I use Triggertrap as a remote release for my cameras and as a high speed trigger for my flash. The app is free, and all you have to do is purchase the appropriate dongle for your camera. In my opinion, Triggertrap is as good as a remote release as you'll find anywhere.
Unlock Your Old iPhone for Travel Abroad
Once you've upgraded to your new iPhone, your cellular carrier will allow you to unlock the previous model. In my case, I apply to AT&T via its online web form to unlock my iPhone 4S.
Once you've done this, you can purchase SIM cards in other countries while traveling, allowing you to have a local phone number and the best rates possible.
Bottom Line: Previous Model iPhones Are Very Useful Devices
If none of these applications interest you, then I would trade in your older iPhone and let someone else put it to use. But if you're like me, my iPhone 4S is going to be busy for months to come... right there in my camera bag, ready to work.
---
iPad for Digital Photographers
If you love mobile photography like I do, then you'll enjoy iPad for Digital Photographers
-- now available in print, Kindle, and iBooks versions.
Want to Comment on this Post?
You can share your thoughts at the TDS Facebook page, where I'll post this story for discussion.