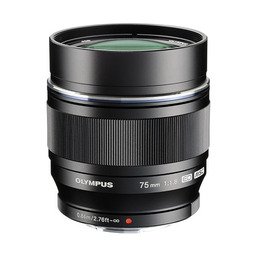 Two very desirable prime lenses in the Olympus Micro Four Thirds lineup are now available with a black finish. Both the 75mm f/1.8 and the the 17mm f/1.8 are listed on B&H for preorder.
Why is this a big deal? For those of us who have the black Olympus OM-D E-M5 body, the silver lenses appear mismatched. I know it sounds funny, but I don't shoot as much with my silver 45mm f/1.8 as I should because I don't like the way it looks on the black OM-D. So I use it when I need it, but not much more.
I'm now considering the 75mm f/1.8 with the black finish, which has garnered excellent reviews. I'll keep you posted if I get it.
---
Take a look at the Olympus Micro Four Thirds Gear Guide for an overview of cameras, lenses, and accessories.
Want to Comment on this Post?
You can share your thoughts at the TDS Facebook page, where I'll post this story for discussion.