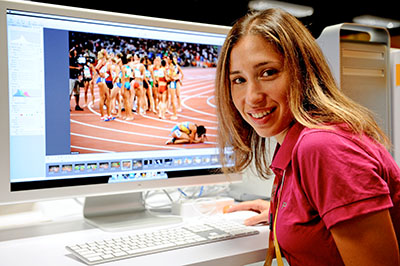 One of my most enjoyable encounters from Beijing was with Mine Kasapoglu, a photographer who resides in İstanbul, Turkey where she works as a freelance shooter. Mine started covering Olympics in 2002 at Salt Lake City, and has been working them ever since.
I just published a podcast interview with Mine, where she talks about her early encounters with the Mac platform, her introduction to Aperture at the Torino Olympics, and about her approach for covering the Beijing event. She is just a delight, and i think you'll enjoy what she has to say.
Photo of Mine by Mustafa Yalcin.
Technorati Tags: Aperture 2.1, Beijing Olympics, digital photography, Technology, The Digital Story