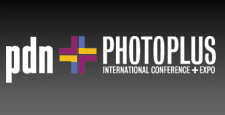 I'm in New York now and will be heading over to Javits Convention Center soon for three days of PhotoPlus Expo. This is a terrific event for photographers, both on the floor and in the sessions.
I can be your eyes and ears while working here. So if you have a burning question that I might be able to find out about while exploring the Expo floor, post it here. I'll do what I can and include what I find out in next Tuesday's podcast wrap-up from the event.
I've posted a good overview of what's happening in the O'Reilly Media booth at PhotoPlus. As you may know, they are my publisher, as well as the publisher for lots of other interesting people. If you're attending PhotoPlus, you might want to bookmark this O'Reilly Schedule of Events.
I also want to remind you that there are new Adobe Camera Raw updates available, as well as for Lightroom 2.1 and a minor update for Aperture. If you're using any of those apps, you might want to download those and get them installed.
I'll also be posting tidbits from the show on Twitter. So you can follow along there too.
---
-
---

Events! See the TDS Event Calendar for photography workshops, speaking engagements, and trade show appearances.
---