I received an image request the other morning for a photo that I captured in 2014. Those were Aperture days for me, so I went upstairs to the archive room, fired up the Drobos, and launched the appropriate Aperture library.
In 2014, I loved Aperture. I thought it was some of the finest software that Apple had designed. But on this morning, I was impatient with it. And for the first time, the interface looked a bit dated. Then I realized... the infatuation was over.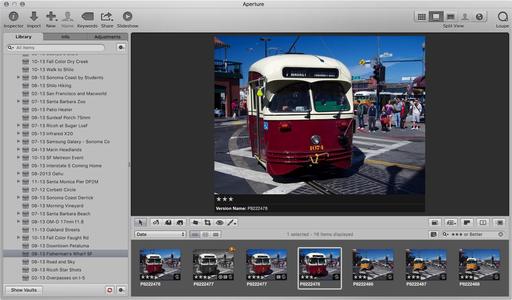 At that moment, I decided to finally migrate that 1TB archive to Capture One Pro 11. Thanks to the easy import command (File > Import Catalog > Aperture Library), I knew that the computer would handle all of the heavy lifting. All I had to do was use another machine for a day or so. So I set up a new Capture One Catalog, and initiated the process.
Capture One Pro is exceedingly good at this transition. Most of the library structure migrates, sans Smart Albums. Many of the image adjustments carry over as well. And all of the metadata, including my star ratings and IPTC were welcomed in their new home.
A day and a half went by, and the job was complete. At first, performance was a bit funky. So I quit Capture One, counted to 10, then relaunched the app. Ah, much better. And the more I browsed, the better the performance became.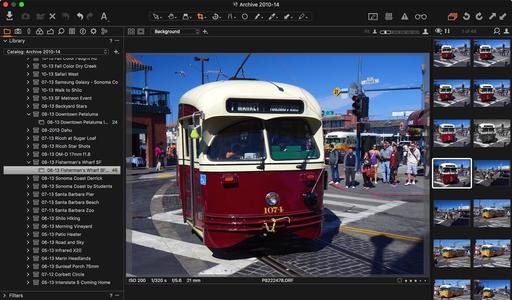 The pleasant surprise was the improved RAW processing in Capture One. All of my shots looked better. That subtle contrast enhancement that's in the Capture One secret sauce really played out nicely with my older photos. My cropping carried over as well. Yay!
I recommend that you keep separate Capture One catalogs for your archives. Mine are on Drobos with Thunderbolt connections. Performance is good enough for browsing, enhancing, and exporting older shots.
I still have my Aperture archives as well. It's just disk space, and that seems like a cheap enough insurance policy in case something goes wrong. Aperture and I had a wonderful relationship. But for now, Capture One Pro is looking after my archives.
Master Capture One Pro
Start with Capture One Pro 10 Essential Training that will quickly get you up to speed with this pro level imaging application.
Then drill down into mastering the editing tools with Capture One Pro 10: Retouching and get supremely organized with Advanced Capture One Pro: Catalog Management.
You can share your thoughts at the TDS Facebook page, where I'll post this story for discussion.