Luminar is an excellent portrait retouching tool thanks to its variety of adjustment filers and easy to use layer control. Here's a free video showing you how to quickly improve a portrait with this application.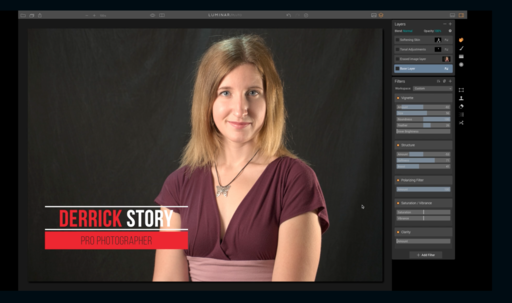 Notice in the movie how easy it is to work with layers during the editing process. This is one of most outstanding features of Luminar
You can download a free trial of Luminar and see for yourself.
Photos for macOS as Your Digital Darkroom
You can learn more about using Luminar as an editing extension in my lynda.com training, Photos for macOS: Advanced Editing Extensions.
And if you'd prefer to cozy up with a book, check out The Apple Photos Book for Photographers that features chapters on basic editing, advanced post processing, and editing extensions.
You can share your thoughts at the TDS Facebook page, where I'll post this story for discussion.