This is The Digital Story Podcast #606, Oct. 24, 2017. Today's theme is "The Cloud's Silver Lining." I'm Derrick Story.
Opening Monologue
We learned last week that Lightroom becomes a cloud based app with the end of the perpetual license. I was also part of a story where cloud-based backup saved a photo library in the face of disaster. This week we look at both the dark side and silver lining of cloud-based photography.
The Cloud's Silver Lining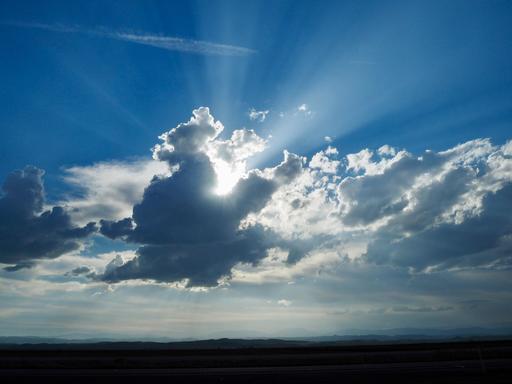 As Adobe moves Lightroom into the cloud, there's a fair amount of confusion about the options available to photographers. The bottom line is, that Adobe believes that cloud computing is the future, and they are embracing it.
And to some degree, I agree. I love Photos for macOS because of its seamless connectivity with iCloud. And the Luminar DAM will definitely have a cloud component.
And by the same token, the one shortcoming for Capture One Pro is its lack of cloud connectivity. Those catalogs are landlocked on hard drives. And I think they will soon have to make a move toward more fluid management of those files.
The challenge as I see it, is how do you manage the balance between files stored locally and online? Adobe and Apple seem to be doing a good job in this regard by providing us enough options to craft a workflow that suits our needs.
But this is a moving target. It's something that we have to think about and adjust as variables change. The dark side of cloud computing is often the fees and subscriptions that we have to maintain. And the silver lining can be when the cloud saves all of our work that would otherwise be lost. I have one such story to share in the next segment of the show.
iCloud and the Forever Lost Computer
As I mentioned in the previous episode of The Digital Story, my brother in law lost his house during the firestorms that hit Santa Rosa. All of his possessions were suddenly vaporized, including his Mac and iPad. His belief was that many of his important files were forever gone as well.
But there was a silver lining to this dark cloud. And Pat agreed to come on the show to discuss how cloud computing provided a ray of sunshine at the bleakest of times.
The Digital Story - Digital Photography Public Group on Flickr
We have more than 3,000 members and 73,000 photos on TDS Flickr Public Group. This is the gallery that I peruse on a daily basis. It's also the source for The TDS Member Photo of the Day on our Facebook page and displayed in the Member Gallery on the TDS site.
Share your favorite images there so others in our community can see them. Plus, you never know, you may be selected for the TDS Member Photo of the Day!
Updates and Such
Big thanks to all of our Patreon members!
B&H and Amazon tiles on www.thedigitalstory. If you click on them first, you're helping to support this podcast. And speaking of supporting this show, and big thanks to our Patreon Inner Circle members.
And finally, be sure to visit our friends at Red River Paper for all of your inkjet supply needs.
Texas-based Red River Paper recently announced a new fine art paper, Palo Duro Etching. The new paper is a 100 percent cotton rag paper and is free of optical brightener additives. The paper is designed to offer warm white tones, deep blacks and a subtle texture to accurately recreate traditional darkroom fine art prints.
See you next week!
More Ways to Participate
Want to share photos and talk with other members in our virtual camera club? Check out our Flickr Public Group. And from those images, I choose the TDS Member Photo of the Day.
Podcast Sponsors
Cascable - Cascable is the best tool available for working with your camera in the field.
Red River Paper - Keep up with the world of inkjet printing, and win free paper, by liking Red River Paper on Facebook.
The Nimbleosity Report
Do you want to keep up with the best content from The Digital Story and The Nimble Photographer? Sign up for The Nimbleosity Report, and receive highlights twice-a-month in a single page newsletter. Be a part of our community!
Want to Comment on this Post?
You can share your thoughts at the TDS Facebook page, where I'll post this story for discussion.