Many of the places we visited during the Eastern Sierra Workshop were perfect subjects for Black & White photography. And we discovered that the inspiration can increase dramatically when we captured our images in monotone.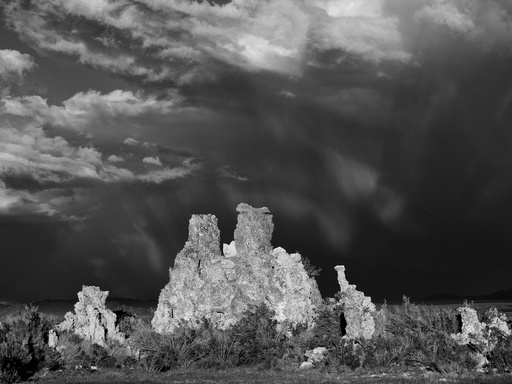 Mono Lake at twilight. Image captured by Derrick Story with an OM-D E-M5 II, 40-150mm f/2.8 Olympus zoom in Monotone Picture Mode.
I was shooting with an Olympus OM-D E-M5 II with a Olympus ED 40-150mm f/2.8 PRO lens. When it was time for B&W capture, I set the camera to RAW+Jpeg, then went to Camera Menu 1 > Picture Mode > Monotone. But wait, there's more.
There's another sub-menu for Monotone that provides options for Contrast, Sharpness, Tone, Gradation, and yes, B&W filters. I went with Red for this image at Mono Lake. To get the most out of this scenario, the Jpegs are set to Super Fine quality; they are the B&W images. The corresponding RAWs are in color. So if I want to do something else with them later, all of my options are open.
We had shooters using this technique (with different options) on Fujifilm and Canon cameras too. Check yours to see what you can do with B&W in RAW+Jpeg mode. It's very inspiring to see this images on your LCD in the field.
---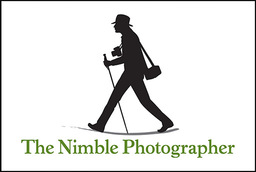 The Olympus OM-D E-M5 II has a high Nimbleosity Rating. What does that mean? You can learn about Nimbleosity and more by visiting TheNimblePhotographer.com.
Want to Comment on this Post?
You can share your thoughts at the TDS Facebook page, where I'll post this story for discussion.