For years I never trusted auto-focus for sporting events because I felt I missed too many shots. Then auto-focus got better. But lately I've been using some of my prime lenses from the past and rediscovering the joy of manual focus.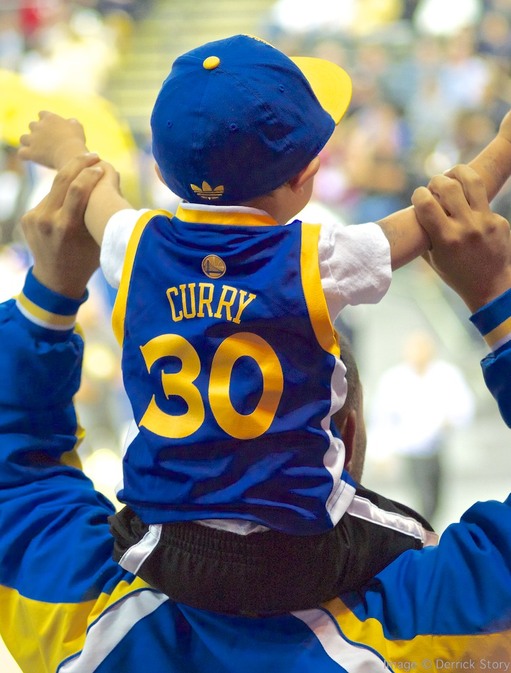 Young Warriors Fan - Olympus OM-D, ISO 3200, Carl Zeiss 85mm f/2.8 lens at f/2.8, manual focus - Photo by Derrick Story
I like watching how the image changes as I twist the focusing ring right and left, then discovering the look that I want for the scene.
Another advantage is prefocusing on an area where good shots typically happen, such as around the rim at a basketball game. Then I can lower the camera, watch the action, and if something unfolds, I can raise the camera and shoot instantly. I don't have to worry about missing the photo while the camera auto-focuses.
For this image of a boy sitting on his dad's shoulders during a break in the action, I used the Olympus OM-D body with a manual focusing Carl Zeiss 85mm f/2.8 lens. My effective focal length on the OM-D is 170mm. I always shoot wide open at f/2.8. ISO set to 3200.
I still pack a couple auto-focus lenses in my bag when I go to the game. But I rarely use them. I'm very much enjoying being in charge of the focusing myself.
---
Take a look at the Olympus Micro Four Thirds Gear Guide for an overview of cameras, lenses, and accessories.