The recent Lightroom 4.3 release addresses a number of bug fixes, adds RAW profiles for the latest cameras, additional lens profiles including for iPhone 4S and 5, plus for Mac users who have Retina displays, HiDPI support in the Library and Develop modules.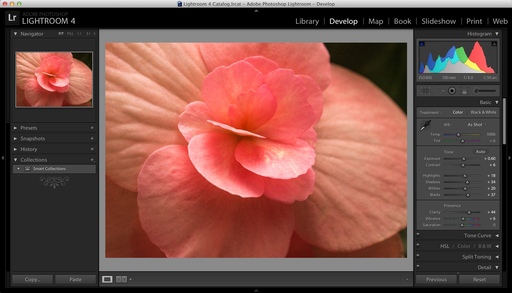 Lightroom 4.3 Develop module (above). Click on image for full size version.
---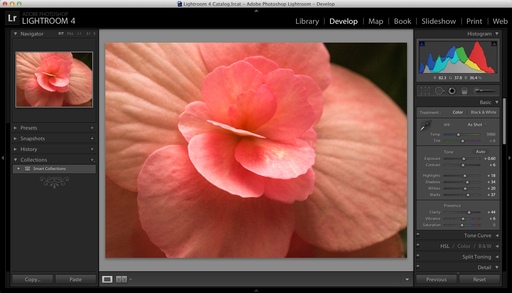 Lightroom 4.2 Develop module (previous version). Click on picture for full size image.
---
If you do use a Retina display, you might want to go to Lightroom > Catalog Settings > File Handling and set the Standard Preview Size to 2048 or 2880 pixels to see the most detail in your images in version 4.3.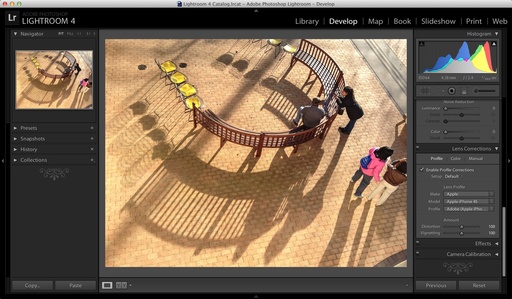 Version 4.3 Develop model with Standard Preview set to 2880 pixels and iPhone 4S lens profile applied. Click on picture for full size image.
Lightroom 4.3 is a welcome update with its new RAW profiles, bug fixes, and plenty of goodies for photographers who use Apple products.
---
The Gift Guide for Photographers features 12 tempting goodies for the photographer in your life. Each item includes a background article about it and a direct link for the best price.