This is The Digital Story Podcast #709, Oct. 15, 2019. Today's theme is "The Sony a7R Mark IV Field Test." I'm Derrick Story.
Opening Monologue
It's big, it's beautiful, and it captures 61 MP files: the Sony Alpha a7R IV mirrorless digital camera with 24-70mm f/2.8 lens is a technology marvel. I wrapped my hands around one and spent a month using it on photo assignment, from darkened haunted houses to mid-day festivals on the green. And today I'm going to share what I learned during those shoots.
The Sony a7R Mark IV Field Test
The kit that I've been using for the last few weeks is the Sony a7R IV with G-Master 24-70mm f/2.8 zoom. What a tandem! I basically felt like I could walk into any assignment with just that camera and lens and come away with the shots I needed. It is a confidence-inspiring rig for sure.
In case you haven't been online for the last month, here are the basic specs.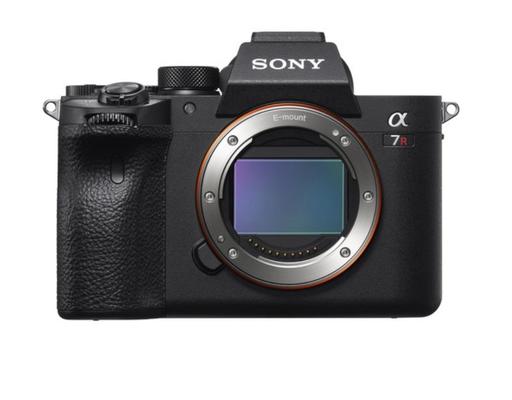 61MP full-frame back-illuminated sensor
15-stop dynamic range, 14-bit uncompressed RAW, ISO 50 to 102,4005
Up to 10 fps continuous shooting at 61MP with AE/AF
Autofocus: 567 phase-detection / 425 contrast AF points
Real-time Tracking and Real-time Eye AF for human, animal and movie
APS-C crop mode delivers 26.2MP high resolution images
5.76 million dot UXGA OLED Tru-Finder electronic viewfinder
High-speed 2.4 and 5GHz Wi-Fi / FTP transfer and wireless PC remote
In-Body Stabilization: 5-Axis Optical
Max Video Quality: 4K 30fps
Twin SD card slots
Weather sealed.

After shooting with this camera for a month, here are my real world observations.

It's true, low light performance is fantastic. I shot regularly at ISO 6,400 with acceptable results. ISO 3200 is a piece of cake. ISO 64,000 is acceptable for certain situations.

Full frame sensor with Sony G-Master 24-70mm zoom is a pro rig. Optics and camera complement each other well. The results are impressive. File dimensions is a crazy 9504x6336 pixels. RAW files were around 123 MBs per shot. Extra Fine Jpegs were 34 MBs per shot.

The Jpegs are good, but the RAWs are better. I did my testing with Capture One Pro 12.1.3. The out of the camera RAWs with C1P looked better, especially colorwise, than the Jpegs. This probably had as much to to with C1P as it did Sony. Editing the RAWs, however, provided less headroom for highlights and shadows compared to some of my other cameras. You do, however, get built-in lens corrections with the Jpegs.

Autofocusing, tracking, Eye-AF, animal-AF, and everything else AF is impressive.

This is also a movie-making beast. Videographers should be very interested in this camera.

You have to spend some time to learn the menus and customize the camera. If you don't, it will frustrate you.

If I were a portrait photographer only, I'm not sure I would choose this camera. Skin appears more ruddy that with some of my other rigs. I would probably seek out a lens that was better for portraits.

The 24-70mm GM produces lovely background and bokeh, however. Its image detail is incredible.
Viewfinder, ergonomics, and shooting experience is excellent. This camera is a pleasure to use.

The bottom line is, I have no problem recommending the Sony a7R IV with G-Master 24-70mm f/2.8 zoom $5,696. If I were to buy a full frame camera right now, this would probably be at the top of my list. And I much preferred shooting with it compared to the Panasonic S1.

Our LA Street Photography Experience is Coming this March

This 3-day event on March 13-15 explores classic Los Angeles locations and architecture. Our excursions will take us as far west as Venice Beach, as well as famous movie spots and the back streets of this fascinating Southern California area.

You will learn new techniques for safe and effective street photography, how to capture the vibe of great architecture, and enjoy some classic California cuisine along the way.

Olympus Educator, Mike Boening, is our co-instructor. Those of you who have worked with Mike at our SF Street Photography events know how much he brings to the table. Not only is he an official Olympus Educator, he's an accomplished street photographer, and he's going to bring gear for you to test and learn about.

If you want to join Mike and me this coming March, just visit the information and registration page, or go to www.thenimblephotographer.com and click on the Workshops link, or go to the Olympus site - no matter how you get there, Mike and I are looking forward to working with you this coming Spring.

The 5 fastest lenses in 2019

You can read the entire article here from Digital Camera World.

All of these are faster than f/1.0...

Updates and Such

Inner Circle Members: A big thanks to those who support our podcast and our efforts!

Podcasting Skills Course - The course date is scheduled for November 9, 2019. Registration is open now at www.thenimblephotographer.com.

B&H and Amazon tiles on www.thedigitalstory. If you click on them first, you're helping to support this podcast. And speaking of supporting this show, and big thanks to our Patreon Inner Circle members:

And finally, be sure to visit our friends at Red River Paper for all of your inkjet supply needs.

See you next week!

More Ways to Participate

Want to share photos and talk with other members in our virtual camera club? Check out our Flickr Public Group. And from those images, I choose the TDS Member Photo of the Day.

Podcast Sponsors

Red River Paper - Keep up with the world of inkjet printing, and win free paper, by liking Red River Paper on Facebook.

The Nimbleosity Report

Do you want to keep up with the best content from The Digital Story and The Nimble Photographer? Sign up for The Nimbleosity Report, and receive highlights twice-a-month in a single page newsletter. Be a part of our community!

Want to Comment on this Post?

You can share your thoughts at the TDS Facebook page, where I'll post this story for discussion.