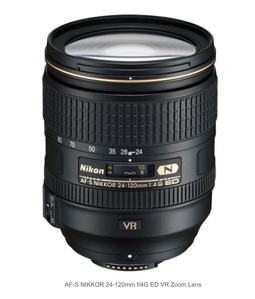 March must be DSLR lens month. Right now there are great deals on Nikon, Pentax, and Canon glass. Here are a few promotions that I've found interesting.
Nikon Lens Sale
Here's an entire page of AF-S Nikkor glass on sale. One of my favorites here is the Nikon AF-S NIKKOR 24-120mm f/4G ED VR zoom lens reduced $300 to $996. Promotion ends March 29, 2014.
Great Deals on Pentax
Take a look at this page of Pentax glass on sale and you'll see some terrific deals. My favorite is the Pentax smc Pentax-D FA 100mm f/2.8 WR macro lens that has been reduced $200 to $646. Better hurry on the Pentax deals, however, promotion ends on March 6, 2014.
Canon Tandems
Buy a DSLR and save big on a lens. Take a look as this Canon Sale page. My choice here is the exceptional Canon 70D bundled with EF-S 55-250mm f/4-5.6 IS STM. Essentially, you get the lens for half price ($163) and a good deal on a great camera. The Canon promotion ends March 15, 2014.
Instant Savings vs Rebates
I recommend that you go with "Instant Savings" deals that apply the discount to purchase. That reduces the charge to your credit card, and there's no fuss. I *don't advise rebate plans* because they are extra work and sometimes only lead to frustration. Avoid rebates.
Use Some of that Tax Refund Check
As long as you have spousal approval, you could take advantage of a deal right now, put it on the credit card, and be ready to pay with your tax refund check. If that money has to go elsewhere, it still doesn't cost anything to look and dream.
Want to Comment on this Post?
You can share your thoughts at the TDS Facebook page, where I'll post this story for discussion.
---