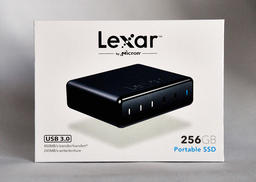 Lexar has refreshed and repackaged their popular portable SSD external drive. It's fast, very light, and reasonably priced at $133 including a cable.
I had packed the previous version for my assignment in Cuba, and it served me well, especially for backing up my photo files when no Internet was available for cloud storage.
Like the previous version, the current model ships FAT formatted. This works fine with both Macs and Windows laptops, as long as users don't attempt to write Mac-specific files to the device, such as a Photos library container. My Capture One Pro Managed Catalog created on a Mac works fine on the Lexar 256GB.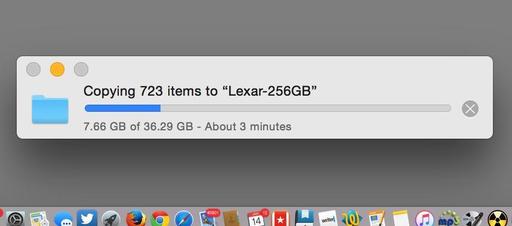 If you try to reformat the Lexar to Mac OS Extended (using the Disk Utility app) the drive will not function properly afterward. You'll know right away by seeing the capacity indicator LEDs light up in "every other" mode instead of continuous, as the should as the drive fills up. So, don't reformat.
The SSD kit also includes a very nice cable. It's a bit on the long side for nimble travel (after all, the drive itself is only a 2.5" square). So I recommend also springing for a shorter 1' cord, such as the StarTech 1' (0.3m) SuperSpeed USB 3.0 A to B Cable Male/Male (Blue) ($4.98). You can use the longer cable at home, but on the road the 1' makes more sense.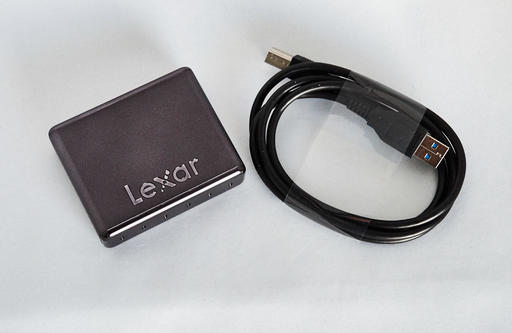 The Lexar SSD kit includes a cable. But it's a bit long for nimble travel.
As for performance, the Lexar Portable SSD performs well. Read speeds up to 450 MB/s and write speeds up to 245 MB/s. I copied a Capture One Pro catalog from my Mac in just a few minutes, and then was able to access the data on the Lexar without any noticeable problems. Lightroom users should fare well too.
Photoshop, Lightroom, and Capture One Pro users should find Lexar 256 GB USB 3 SSD a speedy, compact, and affordable solution for bringing along photo catalogs, or for backing up images, while away from home.
---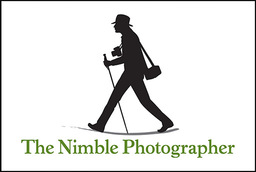 The Lexar portable SSD external drive has a high Nimbleosity Rating for Windows users or for those who don't need to reformat to Mac OS Extended. You can learn more about Nimbleosity by visiting TheNimblePhotographer.com.
Want to Comment on this Post?
You can share your thoughts at the TDS Facebook page, where I'll post this story for discussion.