Practically every photographer who comes to Luminar arrived from somewhere else.
Maybe you're a Lightroom user who wants to get away from the Creative Cloud subscription. Many Aperture users have been waiting for the next big thing that they can migrate to. Regardless of where you're coming from, Luminar offers both the traditional editing tools that we've come to love, plus innovation that we've never seen before... all in one affordable package.
---
July 21, 2018 - 8:30 AM to 12:30 PM - Santa Rosa, CA
Facilitators: Derrick Story and Angela Andrieux
---
If you're interested in the future of image editing, this workshop is for you. Derrick and Angela will show you how to apply your favorite techniques in Luminar, such as using a gradient screen to tame an overly bright sky, plus introduce you to the next generation of image editing with tools such as Accent-AI.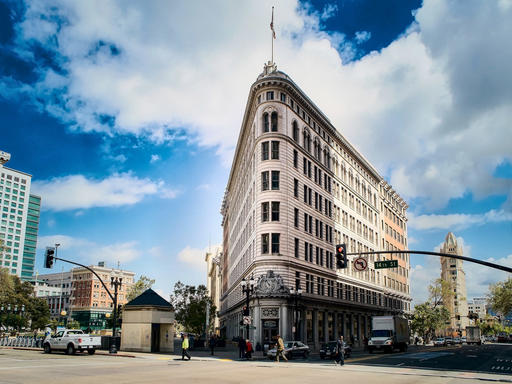 The four-hour workshop will be divided into 4 segments.
Session 1 - Luminar Basics: How to Accomplish Everyday Tasks
Session 2 - Traditional Techniques in Luminar: Working with Layers, Screens, Blending Modes and More
Session 3 - The New Age of Image Editing: How Luminar's New Tools will Change Your Photography
Session 4 - The latest information on the new digital asset manager that will be released later this year.
Plus, we'll provide the latest information about the Skylum Digital Asset Manager, lead Q&A sessions, and share our experiences working with the Skylum team.
If you want to explore the Luminar alternative, then this is an event you don't want to miss.
About the Facilitators
Angela a photographer, blogger, and photography coach living in Chesapeake, VA. She is a working photographer, educator, and works with Skylum, helping to facilitate their community forum. Angela provides both creative and technical support. And she truly understands the Luminar image editing process.
Derrick is a writer, photographer, teacher, and podcaster. You can follow his weekly shows on TheDigitalStory.com, as well as read his blog posts, check out his workshop schedule, and find links to his social accounts, including Instagram (DerrickStory), Twitter (Derrick_Story), and Facebook (thedigitalstory). TheDigitalStory show is also available where ever you download your podcasts. Derrick is the moderator for Skylum's Public Group on Facebook.
Workshop Fee: $69
Register Now!
You can register here at: our workshops page.
You can share your thoughts at the TDS Facebook page, where I'll post this story for discussion.