I've covered a lot of ground over the course of 500 podcasts. In this week's 10th Anniversary Show, I play segments from a selection of those previous episodes and tell the stories behind them. It's a 1-hour PodSpectacular Event!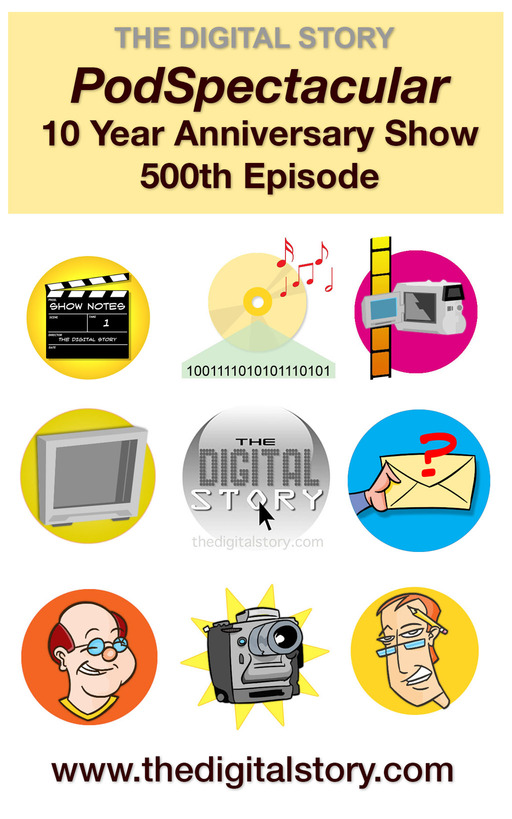 Here are the original icons we were going to use for the launch of The Digital Story.
The show debuted in October of 2005. Podcasts had just been included in iTunes, and I felt like it was the time to join the party. Over the years I've learned much about broadcasting, technology, and photography. And I've shared that knowledge weekly on The Digital Story.
I hope you enjoy this 1-Hour Special Broadcast. If you've been with me for a long time, you'll recognize many of the bits and musical spots. If you're new to the show, I can't think of a better way to welcome you aboard.
---
Join me on my Instagram site as I explore the world of mobile photography. And now Instagram features movies too.