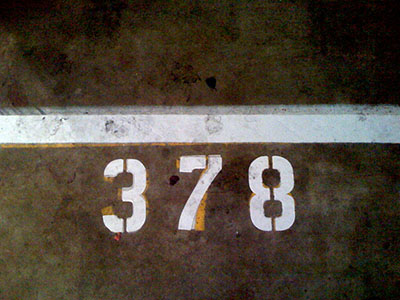 Pictures I keep in my camera phone -- license plate numbers for my cars, menus from my favorite take-out restaurants, parking spot numbers, store hour signs -- just to name a few. I know I've talked about it before, but by way of reminder, take a picture of things you want to remember.
How many times have you had to walk back out to the car to get your license number when registering at a motel? Slightly annoying, isn't it? And what day of the week does that favorite Mexican restaurant close? Well, I know because I have its hours sign as a photo in my iPhone. And believe me, it's a lot faster looking that up than trying to get the restaurant's web site online.
The point is, your camera phone can be a helpful second brain. We're visual people anyway. Why not use the great assistant you carry in your pocket every day?
---
-
---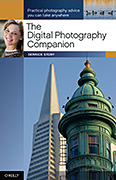 Now Available! The Digital Photography Companion.
The official guide for The Digital Story Virtual Camera Club.
25 handy and informative tables for quick reference.
Metadata listings for every photo in the book
Dedicated chapter on making printing easy.
Photo management software guide.
Many, many inside tips gleaned from years of experience.
Comprehensive (214 pages), yet fits easily in camera bag.
---