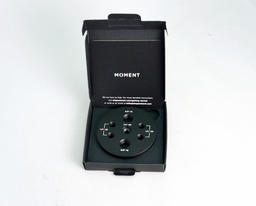 I'm surprised at how often I want to connect an iPhone to some sort of tripod. Yes, it's a mobile device, but it's so good at so many things.
And if you're a photographer who appreciates the imaging athleticism of the iPhone 12 and 13, then you realize that their capabilities can stretch into areas that we traditionally used a tripod for, such as time-lapse, video interviews, panoramas, and night photography.
The problem was, until a week ago for me, that I hadn't discovered a satisfactory way to connect my iPhone 12 Pro Max to any type of 3-legged beast, large or small. That is, until I found the Moment Multi-Threaded Mount for MagSafe (best deal: $29.95).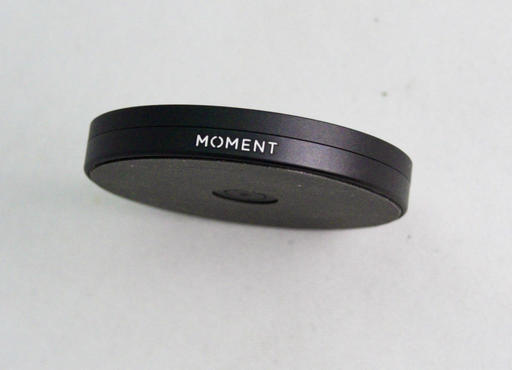 This machined disc that feels like a slim hockey puck has a powerful magnet on one side that attaches to the MagSafe connector on the back of an iPhone 12 (or later), and an array of 3/8" and 1/4" female threads on the other. Now I can attach my iPhone to practically anything.
I can use the adapter with a MagSafe compatible case on, or just on the phone itself, making it the simplest and most versatile mobile photo accessory that I've to date. Just pop it on and it stays put.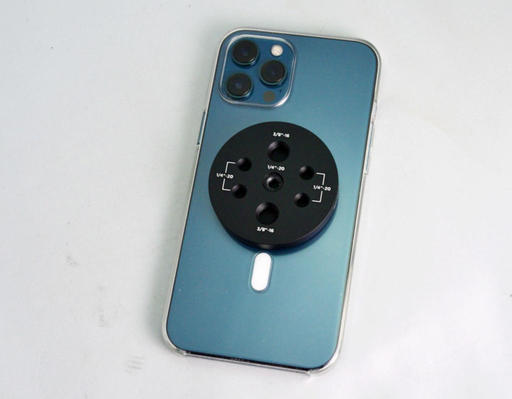 In addition to attaching the phone to a tripod, I can also use the adapter to connect flash adapters, microphone holders, magic arms, and anything else that uses a 1/4" thread. I can even hitch the iPhone to a camera.
If you're serious about iPhone photography, then you'll want one of these on your pocket tripod.
Product Links and Comments
There are product links in this article that contain affiliate tags. In some cases, depending on the product, The Digital Story may receive compensation if you purchase a product via one of those links. There is no additional cost to you.
You can share your thoughts at the TDS Facebook page, where I'll post this story for discussion.