Having just spent 3 days on the rugged coastline of Sonoma County for our Northern CA Coast Tour workshop, I had the opportunity to photograph the bounty of spring.
I was packing my Pentax KP with a 1998 SMC Pentax-FA 100mm F3.5 Macro lens mounted on it. I had purchased the lens used for $90, and I wanted to see how it performed on the state-of-the-art KP digital body.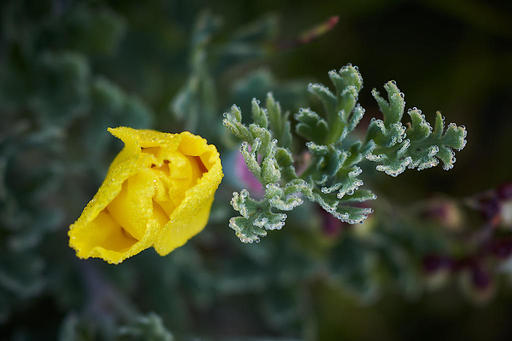 As I was looking at the previews on the back of the camera, I thought, "Hmmm, those look pretty good." So I kept shooting. The autofocusing was relatively swift, although not as quiet as with modern systems. The lens itself was very light, so it was easy to hike with. And I could turnaround and capture a landscape shot with it when I wasn't tracking down flowers. In fact, I like looking a landscapes at 150mm (cropped sensor) for a change of pace.
When I got back to my room and reviewed the images in Capture One Pro, I thought again, "Wow, these are alright." So my $90 purchase for a autofocus macro lens with a maximum aperture of f/3.5 seemed like a good investment. A very good investment.
We all have our "go to" optics that we buy new and pay top dollar for. They serve as the foundation for our work. But it's fun to have a few speciality optics too. And finding them at bargain prices is even better.
More Articles About the Pentax KP
The Pentax KP Review: The Final Verdict
Pentax KP Review - Part One - Top Deck - An overview of the Mode dial, Function dial, and other controls on the top panel of the camera.
Pentax KP Review - Part Two - The Back Panel - An overview of back panel controls and the menu system for the Pentax KP.
Pentax KP Review - Part Three - Image Quality - A hands-on look at how the camera performs with Pentax Limited Edition optics.
You can share your thoughts at the TDS Facebook page, where I'll post this story for discussion.